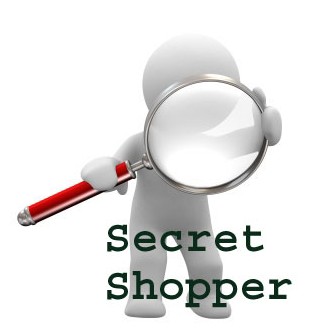 Shadow Shopper – Earn Extra Money!
Below is an email I received, to do a shadow shop at the movies and get paid!! It doesn't get much better than that:) Also, I am now getting calls and emails daily about different shops. The longer you do it, the more jobs you get offered. Please note I did the FREE one and it took me almost 2 months to get my first job, but now I get notified daily. Also, be sure to sign up for both links below for better chances of receiving calls and emails sooner


Sign up with Shadow Shopper BY CLICKING HERE, the largest source of mystery shopping jobs on the planet. I know a few people who have done this and love it, so I had to try it out. I actually just did the FREE offer and waited approximately 6 weeks. I average about $200-$300 per month depending on how many jobs I accept. I get several offers daily and many to restaurants, shops, movies, sporting events, etc. I only take the jobs of things I already do – going out to eat, baseball game, going to expensive restaurants, etc. Most of the jobs, you have to pay upfront and then get reimbursed at the end of the month. Great way to do it is after your first month just keep that money for the next month and continue this every month.
If you are looking for ways to earn extra money in 2015, I highly recommend doing this.
One of the followers said she received a special offer to upgrade and took advantage of it and has received several jobs in the last few days. It is completely a personal preference, but if you sign up for the paid one, know it will put you in a monthly recurring payment, so you will need to cancel!! Demographics and your bio also have a lot to do with what jobs you will get assigned. I look at it this way ~ $70 extra a week = $280/month for things I am already doing, going out to eat, going to convenience stores, going to gas stations, etc. Why not try it and see. All of my assignments have been with a company with an A+ rating with the BBB so YES IT IS LEGIT!!
Here's how to do it:
1. Sign up for Shadow shopper HERE
2. See if you have any jobs to sign up for? If not, Click here – Sign up is FREE and you should get a long list of jobs:)
By doing the Free offer, you will NOT make a $150 just starting out and will get offered a lot of shops that will just pay for your food, items, etc, but FREE is FREE. Per one of my blogger friends (who says this company is 100% LEGIT) said she started with the FREE service and did this as a part-time job.
NOTE: If you do upgrade to a paying level, please note you will need to cancel (if you wish) as it will automatically charge your card every month.
LOOKING FOR MORE WAYS TO EARN EXTRA INCOME? Click here to check out the sites I recommend.

This post may contain affiliate links. Read my complete
Disclosure Policy Here