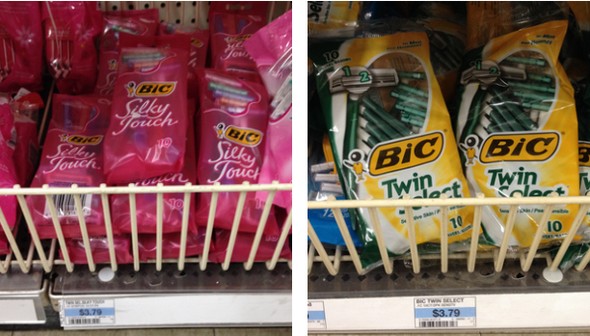 KMART DOUBLE COUPONS EVENT
Anyone want some FREE razors!? We use these to put in care packages for our monthly FREE Community Dinner. As most of you know Kmart will be doubling coupons through 11/1 up to $2. That means any coupon up to $2 will be doubled, so a $2 will become $4, etc. Any coupon more than $2 will be taken at face value. They limit you to doubling of 5 coupons per day & you must have a total of $25 (before coupons). The BIC Mens' and Women's Disposable Razors are priced at $3.79. In addition, we have a $2/1 BIC Disposable Razor Coupon making these completely FREE. Great time to stock up for sure and/or donate

Here's what the deal looks like:
**KMART MATCHUPS THRU 11/1**
Bic Men's or Women's Disposable Razors – $3.79
Use $2/1 Bic Disposable Razor, exp. 11/16/14 (SS 10/19/14) [ETS; Limit 4]
Final Cost: FREE
**REMEMBER YOU CAN PRINT 2 COUPONS PER COMPUTER**
If you need coupons, you can order from the best coupon clipping services listed below:
Klip2Save!!
TheCouponClippers!
CouponsThingsbyDeDe
Never miss a deal subscribe to our daily newsletters by CLICKING HERE Also, don't forget to follow us on Pinterest , Twitter, and Instagram!!
Or Purchase my Book Extreme Couponing and Learn How to Coupon and cut your bill by at least half by CLICKING HERE!!

Money Saving Tip: Are you looking for more coupons? Check out all the Printable Coupons currently available at all the various zip codes – my favorite zip codes are 90210, 30303, 77477, 12345, 21286, 84802, 19019, 34689, 62946.

This post may contain affiliate links. Read my complete
Disclosure Policy Here