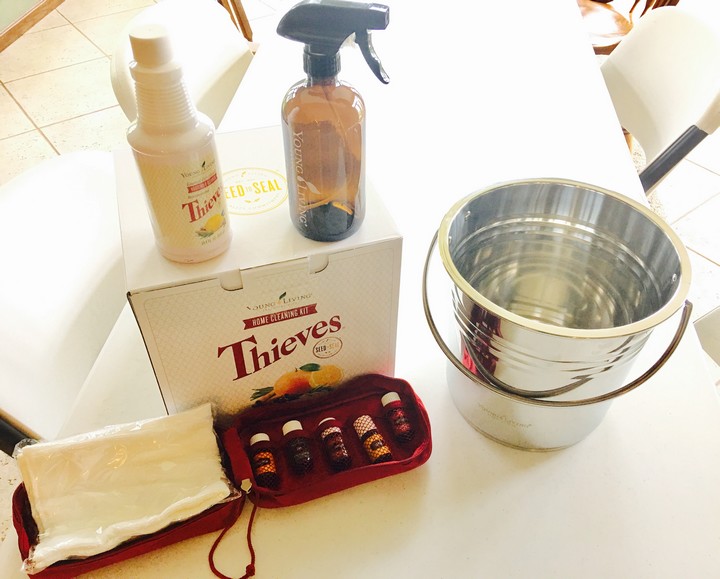 Young Living Thieves Home Cleaning Kit ONLY $79.75!!
If you have been following the blog long, then you know I LOVE Young Living Essential Oils. They have honestly changed my family's life. I have been using them for several years now, but just started thinking about all-natural cleaning supplies so I ordered the Young Living All Natural Thieves Home Cleaning Kit and it's AWESOME!
Included in the kit is:
Citrus Fresh™ Essential Oil Blend 5 ml
Lemon Essential Oil 5 ml
Pine Essential Oil 5 ml
Purification® Essential Oil Blend 5 ml
Thieves® Essential Oil Blend 5 ml
Thieves® Household Cleaner 14.4 oz.
Carrying Case
Stainless Steel Bucket
Amber Glass Spray Bottle 16 oz.
Cleaning Cloth
Cleaning Recipe Booklet
The kit also includes a large stainless steel bucket, 16 oz. amber glass spray bottle, cleaning cloth, oil bottle carrying case, and cleaning recipe instructional booklet.
These also make for AWESOME gifts for those hard to buy for people in your life, plus it is so much healthier for you and your family.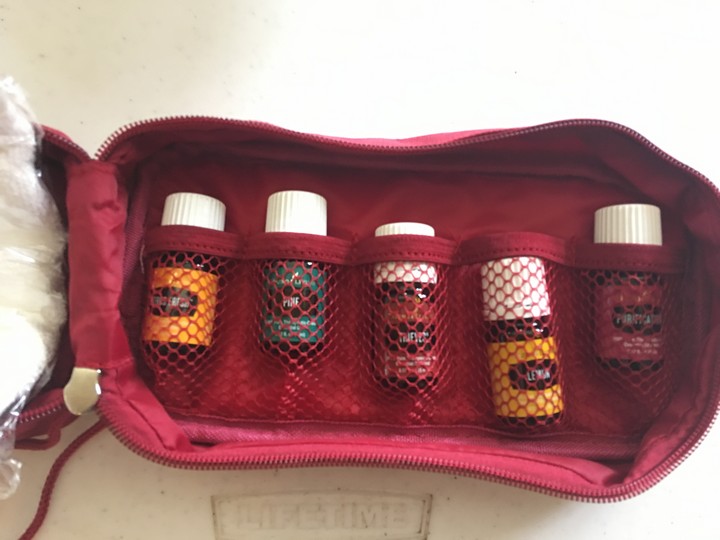 The Thieves Home Cleaning Kit is the perfect introduction to natural cleaning and provides you with a foundation of cleaning tools andsupplies to utilize Young Living's 100% pure essential oils. It includes the tools you'll need to clean and protect your home without using harsh, chemicals. You can get started today creating simple and natural cleaning solutions that are not only effective, but safe to use around every member of your family, including children and pets.
Using Citrus Fresh, Lemon, Pine, Purification, and Thieves essential oils along with our Thieves Household Cleaner, you'll love the fresh scent and clean feel of you home. You can even add or substitute some of your favorite essential oils, and we've included directions for you to make each cleaning recipe your own.
If you are interested in finding out more about essential oils, you can CLICK HERE to follow my family's journey and find out more about each essential oil!!
DISCLAIMER: THESE STATEMENTS HAVE NOT BEEN EVALUATED BY THE FOOD AND DRUG ADMINISTRATION. THE INFORMATION ON THIS SITE IS NOT INTENDED OR IMPLIED TO BE A SUBSTITUTE FOR PROFESSIONAL MEDICAL ADVICE, DIAGNOSIS OR TREATMENT. PLEASE CONFIRM ANY INFORMATION OBTAINED FROM OR THROUGH THIS WEB SITE WITH OTHER SOURCES, AND REVIEW ALL INFORMATION REGARDING ANY MEDICAL CONDITION OR TREATMENT WITH YOUR PHYSICIAN. NEVER DISREGARD PROFESSIONAL MEDICAL ADVICE OR DELAY SEEKING MEDICAL TREATMENT BECAUSE OF SOMETHING YOU HAVE READ ON THIS WEBSITE. THIS INFORMATION IS NOT INTENDED TO DIAGNOSE, TREAT, OR CURE ANY DISEASE.

This post may contain affiliate links. Read my complete
Disclosure Policy Here