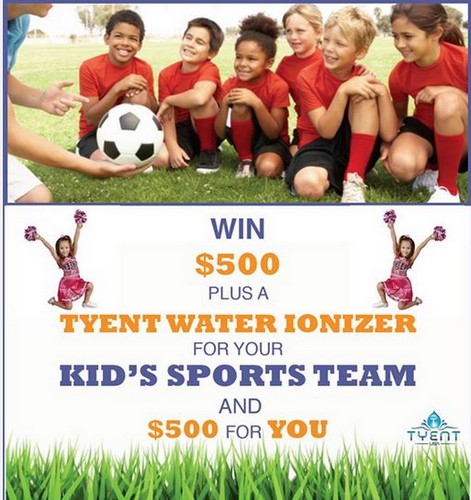 **PLEASE TAKE 30 SECONDS AND VOTE, ENDS TONIGHT AT 10 P.M EST**
CAN WE PLEASE GET AT LEAST 500 OF YOU TO LIKE AND SHARE .  I just entered and now I need all of you to go LIKE my comment (Please note you have to like MY COMMENT – JONI MEYER). The winner gets $500 for their sporting team,  which is Pacesetter Soccer Club and I would get $500, which I will use for another FREE laundry day (Saturday, August 16th) . I would give back 100% of that $500 (I don't want it, but want to pass the blessing on with our FREE laundry day for the less fortunate). I am asking you all to all share this.  Can I please get at least 500 of you to LIKE MY COMMENT!!!  I know we can do this if everyone shares and it just takes 30 seconds to click HERE to be taken directly to my comment -  (my comment – Joni Meyer) as seen below (If you are on mobile click the "view more comments" and my comment was posted on 7/26 @ 10:15 a.m., then you just need to scroll down and look for this comment as pictured below.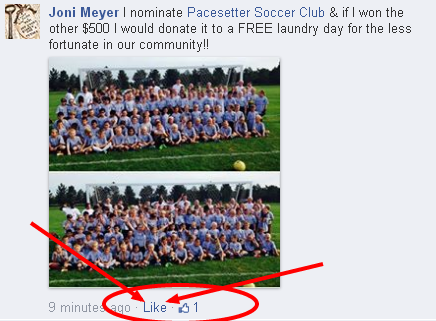 Now just click on the Like button ON MY COMMENT (as pictured in red) . Contest ends July 30th at 10 p.m. EST.  This would be simply amazing so thanks for considering helping me!!!!!

This post may contain affiliate links. Read my complete
Disclosure Policy Here