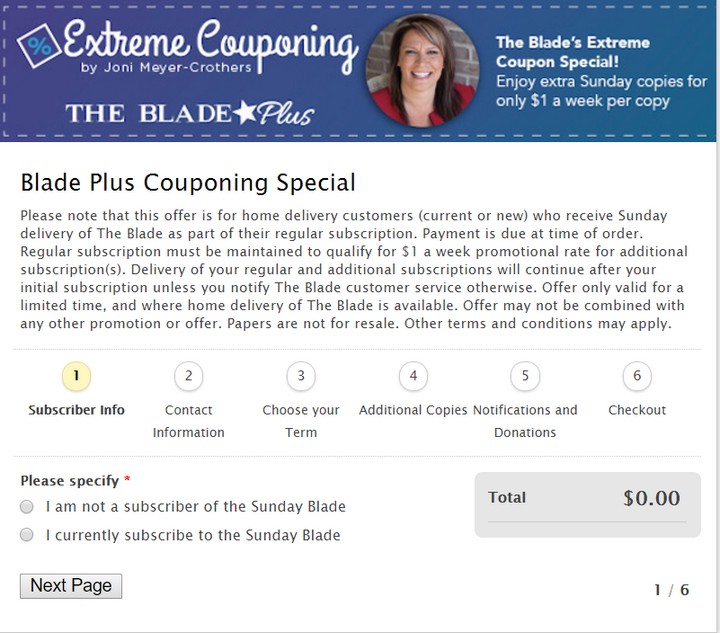 EXTRA TOLEDO BLADE SUNDAY PAPERS FOR ONLY $1
Have you ever wondered how people got those extra coupons to get multiple items? Well, if so, here is your chance for an AWESOME offer. Right now the Blade is running a Blade Plus Couponing Special.
This offer is good for home delivery customers (current and new) who receive Sunday delivery of the Blade as part of their regular subscription. That means having the paper delivered right to your house and you know it is delivered early (usually around 5-6 a.m.), so you have time to clip those coupons before the stores even open :-)
You can get as many of these as you would like. For instance, we had a lady on Saturday that ordered 15 additional Sunday papers, that was ONLY $15 but think of the savings she will receive.
If interested, CLICK HERE and it will take you to the subscription signup page. Super quick and easy and it usually starts immediately.

This post may contain affiliate links. Read my complete
Disclosure Policy Here