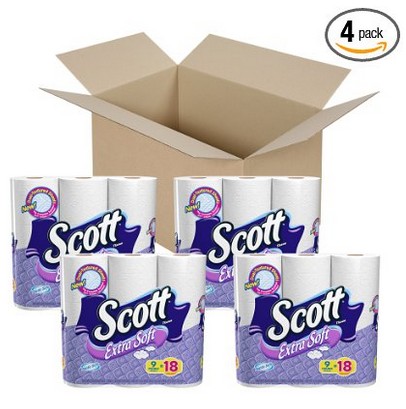 ** TIME TO STOCK UP ~ BUY 3 BOXES, GET 1 FREE ON MANY ITEMS – BE SURE TO CHECK THEM ALL OUT (YOU CAN EVEN MIX & MATCH BOXES)**
Right now Amazon.com
is having an awesome back-to-school sale on items, buy 3, get 1 FREE. This was the deal last year that I have talked about at all my coupon classes as it is a great way to save BIG on paper products without waiting for coupons and sales, plus it gets delivered right to your house. It is also a great way to go in with others and split the cost and still save BIG. There are many items to choose from, but another one of my favorites is the Scott Extra Soft Double Roll Tissue, 9 Count (Pack of 4)

for ONLY $19.99 or get the subscribe and save and snag them for ONLY $15.99. (That is when you subscribe and save to 5 items so you will need to add one more item also – many to choose from) – But with the Back to School sale you are getting 4 boxes but ONLY paying for 3 boxes.
IMPORTANT: Please note that you can cancel your subscription at anytime, even after your first subscription arrives.   Now if you take advantage of the Back To School sale you can snag 4 boxes and only pay for 3 boxes so that is a total of $43.98 (after subscribe & save, back to school B3G1 FREE) for 144 double rolls or 288 single rolls or ONLY $0.15/single roll.  That is a major stock-up price.
CLICK HERE to take advantage of this AWESOME deal:)
Just make sure to add 4 in your cart with subscribe and Save:-)  This is what your screen will look like at checkout when you order 4 (see the deduction ) and have a total of 5 items in in your subscribe & Save Account and and when you click on "review subscription" you will see the screen below: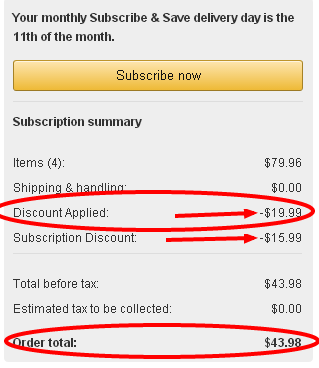 **NOTE:  You can mix and match any of the back-to-school items (Buy 3, get 1 FREE, but some will not allow you to add 4 of the same items, but the Scott Bath Tissue you can). See inclusive list below! After you have added your 4th item it will deduct that price at checkout

PRODUCT DESCRIPTION:
Double roll
Softness without need to change rolls as often
Sensible combination of comfort and value
Safe for septic systems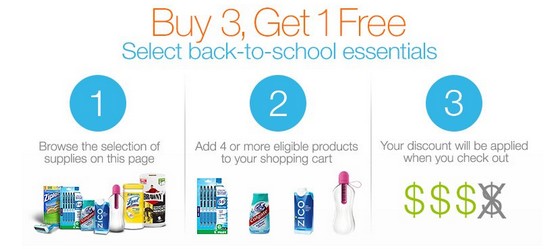 Check out all the deals included in the Amazon Back to School Sale!

This post may contain affiliate links. Read my complete
Disclosure Policy Here