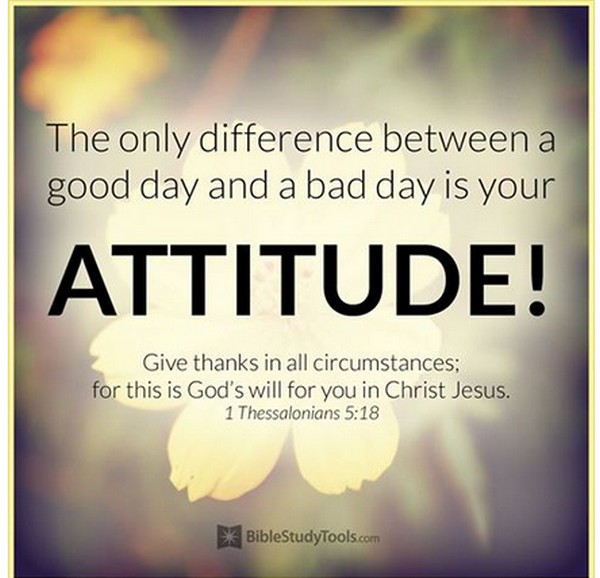 MARCH DAILY DEVOTION
Do you ever find yourself having a bad day and then realize if you do an attitude check it really isn't that bad. We ALL have so many things to be thankful for. No matter what we are going through we need to rejoice in the LORD Always. He doesn't say only when it is going well, but He says ALWAYS and at all times!!
GOD IS GOOD. . . ALL THE TIME!!

This post may contain affiliate links. Read my complete
Disclosure Policy Here