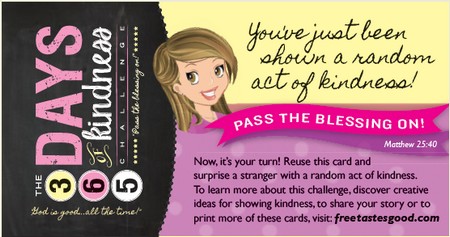 365 Days of Kindness ~ Day 345
So many AMAZING stories so far and we have only completed 344 Random Acts of Kindness! If you would like to share your story, GO HERE!! It is so encouraging and exciting to watch God at work. THANK YOU JESUS!!
I think I will start posting the night before so everyone can like and share with their friends and family. Let's get everyone we know involved in this movement of 365 Days of Kindness:)
**DAY 345 CHALLENGE**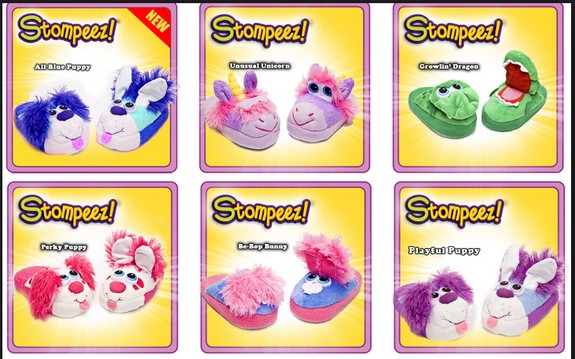 Today, I challenge everyone to  get involved in helping us purchase 14 pairs of Stompeez slippers for the Glenwood Elementary children performing in their CHRISTmas musical. Here is the email I received from the school:
"I'm the social worker at Glenwood Elementary in Toledo as well as a reader of your blog. Our students are presenting a Christmas play "Twas One Crazy Night Before Christmas" on Friday, December 20. We have 14 students who are doing a special dance to "Slippers Again For Christmas." The song speaks of how they don't want slippers again for Christmas. Ironically, our students who live in the inner city, don't even own slippers that they can wear for the show. Would you be able to help us bless and surprise 14 kindergarten, 1st and 2nd grade students with a pair of slippers that they'll be able to have for their very own and wear in the show? The students would be so excited!"
I am touched that I received this email and I just keep praising God for showing us who we are to help. . . This touches my heart so much!!!! Our first year we did MIRACLE CHRISTmas, one of the items we bought for a 7 y/o girl was a package of socks. Out of all her gifts that was the gift she was the most excited about. She looked at her mom and said "Look Mom, just what I always wanted my own socks" This brought me to tears as she was wearing mismatched socks that looked to be her moms or someone older, they did not fit her. . so this totally touched me. I would love to bless them w/those Stompeez slippers, the animal ones . . something so EXTRA SPECIAL I am beyond thrilled!! If you choose to place a card or letter in the slippers for encouragement for these children, please feel free to do so. We are asking for all slippers to be sent directly to me as I will be delivering them to the school in one shipment. I am also asking everyone who is going to purchase a pair to CLICKING HERE and sign up for the gender/size that is needed!! We are asking for EVERYONE to get involved, not just people in the Toledo, OH area, but all over. If you would like to make a donation towards this, please visit www.miraclechristmas.com and use the "donate" tab and just make a note that this is for the "Slipper Project". We need all slippers no later than Wednesday, 12/18.
Please mail slippers to:
Slippers for A Musical/Glenwood Elementary
C/O Free Tastes Good
PO Box 312
Sylvania, OH 43560
I am so excited for this "Slipper Project". I am putting a 365 Days of Kindness card inside so the person receiving it can pass it on –  (YOU CAN PRINT THE CARDS BY CLICKING HERE). My vision is that this will continue and continue until EVERYONE is involved in some capacity.    Who's in? I am praying that everyone gets involved in this. None of us can help everyone, but all of us can help someone, and when we do we serve Jesus. We can make an impact in our communities, one life at a time!!
GOD IS GOOD. . ALL THE TIME!!

This post may contain affiliate links. Read my complete
Disclosure Policy Here