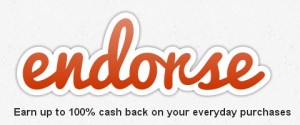 What is the  Endorse App?   The Endorse App is the simple, free way to get cash back for buying your favorite products in stores. Earn from 10% up to 100% cash back on your everyday purchases wherever you shop including Walmart, Target, Walgreens, Kroger, Safeway, CVS, Whole Foods, Costco and Trader Joe's.
Here is how the Endorse app works:
1. Download the Free Endorse App BY CLICKING HERE!!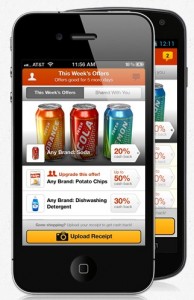 2. Browse offers – Before or while you shop – You can see all the offers and decide what you want to buy when you go shopping. There are usually about 10 offers (offers change EVERY Thursday)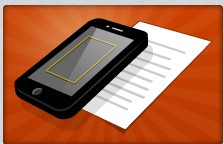 3.   Upload your receipts  - After you shop, take a photo of your receipt and tell us what you bought.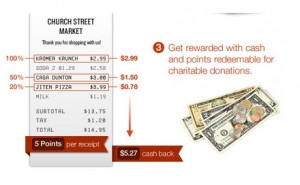 4. Get rewarded – Get cash back (every time you upload receipts and redeem offers, you'll earn cash back, usually a percentage from 20-100% **NOTE: This is after coupons) and points redeemable for charitable donations made in your name (just for uploading receipts, even ones you are not using to redeem offers)
For more details, view their FAQ's HERE!
NOTE:  Here's one of the most FAQ ? -
I've used a paper coupon, store reward, or other in-store discount when purchasing items. Do I get rewarded based on the purchase price before any discounts were applied?
No. We calculate your reward on the final price you paid for any given item. For example, if you use a 20% off coupon on an item that costs $5.00, thus paying $4.00, and submit your receipt to Endorse to redeem a 30% cash back offer, your reward will be $1.20 (30% of $4.00). Rewards are calculated on your pre-tax, out of pocket price.
**MY THOUGHTS/OPINION ON THIS APP:  The bottom line is it is FREE money, but I certainly don't like it as much as the Ibotta app.
Things that I like about it:
1)  I like that you can use it at any store.  I.e. right now there is a 10% discount on any brand of gas up to $4 (we went and put $40 in our gas tank yesterday and today I have $4 in my account)
2)  I like that it does include other items not just food items, i.e. like the gas (we all have to put gas in our vehicles)
Here are the things that I don't like about it:
1)  I don't like that my percentage back is after coupons – especially since we ALL use coupons
2)  I don't like that after I use an offer, it doesn't get replaced with a new offer.
3)  I don't like that it takes 24 hours or longer for your money to go into your account (but I guess FREE money is awesome even if I Have to wait 24 hours or longer, especially when I am already going to purchase the item).
4)  I don't think they have very good customer service.  All e-mails came back generic and not addressing the question you specifically asked.
BUT the bottom line is this,  FREE money is FREE money and if we are already going to purchase an item, why not get paid for it.  Although it is not my favorite app, it is a decent app to earn you cash back!!  Any questions, please ask!!
* This post may contain affiliate links. Read my complete
Disclosure Policy Here