**For all of you that attended my coupon class today, here is all the information in one spot!  Hope you find this helpful.**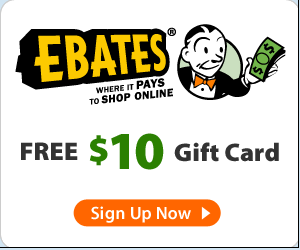 First, I talked about Ebates and how it works. This is my favorite site to use for online purchases since you earn cash back. It is FREE to use, but for anyone that hops online, you will want to sign up. You can click on banner above to signup or if you still want more information of how it works you can CLICK HERE to read more about it and also to sign up!!
NEXT I talked about two new coupon apps for your smartphone that I highly recommend.
Click here to sign up for Ibotta!
Click here to Sign up for Endorse!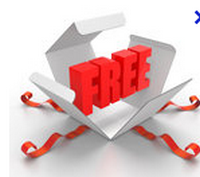 We also talked about FREEBIES and here are my three favorite sites. They are LEGIT and you will receive  many FREE items. Remember, if you don't want the item, please consider donating them. These FREEBIES can be a huge blessing to families that are struggling.
1) Click HERE to join Mommy's Page
2) Click HERE TO JOIN Freeflys
3) Click HERE TO JOIN Woman's Freebies
We talked about Swagbucks and how you can earn extra cash just by searching the internet, things you already do. It is very easy and the average person will receive a $5 gift card every two weeks (450 points). Again, I accumulate these over the year and keep for CHRISTmas. With all these tips, you should have a pretty good CHRISTmas fund for next year. Sign up HERE for swagbucks and start earning some FREE money!!

Two huge saving sites that I highly recommend signing up for. It is FREE to sign up and well worth the savings you will receive!
CLICK HERE TO join Kellogg's Rewards
CLICK HERE TO JOIN SavingStar NOW! – THIS ONE IS HUGE AND WILL EARN YOU EXTRA CASH! I keep my money in the account until close to CHRISTmas!! If you use it when I post deals, you will find you could have upwards of over $200 at CHRISTmas time next year. Strongly recommend signing up for it ASAP!
Here is my post about the survey companies I highly recommend. Again, I would only recommend signing up for 3 or 4 and seeing if you like them. If you decide you don't like one or two of them, then sign up for another one. Don't sign up for all at once or you will be overwhelmed. CLICK HERE to view all the ones that I highly recommend!
CLICK HERE for the stock-up price list!
CLICK HERE for the monthly sales cycle!
Also, please join in with our 365 Days of Kindness.  You can go HERE to get all the information!  I post the next days challenge around 5-7 p.m. the night before.
I hope you found the class helpful today and I pray that you will all PASS THE BLESSING ON to others in need!!  None of us can help everyone, but all of us can help someone, and when we do we serve Jesus!!
* This post may contain affiliate links. Read my complete
Disclosure Policy Here