**WELCOME ROAD DOG TRUCKING FANS! WE ARE SO EXCITED YOU FOUND US!!**
We highlighted a lot of ways to save money so we decided to feature them all in one spot. Please feel free to search the blog and see all the money-saving tips/deals we have. We hope you will find our site helpful:)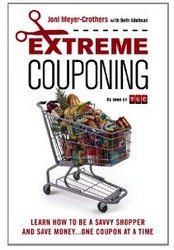 You can purchase my book "Extreme Couponing" BY CLICKING HERE for $13 + shipping. $1 of every book sold will go to Sylvania Area Family Services, a program in my community that helps feed the hungry and less fortunate.  Also, if you are new to coupons, be sure to visit the tabs above that say "coupon newbie" and you will find some drop downs that will explain how to get started as well as even explain how to organize a binder and a list of all items I recommend to start a binder or you can ORDER A COMPLETE COUPON BINDER BY CLICKING HERE

Two other great ways to save money that don't include clipping coupons, but rather using your smart phone, are two new coupon phone apps for your smartphone (Droid, Iphone, etc). I highly recommend Ibotta, but for serious couponers, you will not save as much with the Endorse App.  This is, however, a great way to save for the people who don't like to clip coupons, but for those of us that do, we get an extra Bonus and can double dip, still use our clipped coupons, plus take advantage of the savings from the phone apps.
Click here to sign up for Ibotta!
Click here to Sign up for Endorse!
** THE GREATEST WAY TO EARN CASH BACK FOR ONLINE PURCHASES**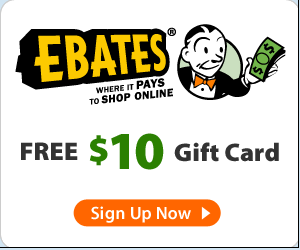 We talked at length about  Ebates and how it works. This is my favorite site to use for online purchases since you earn cash back. It is FREE to use, but for anyone that shops online, you will want to sign up. You can click on banner above to signup or if you still want more information of how it works you can CLICK HERE to read more about it and also  sign up!! Start saving on all your online purchases now:)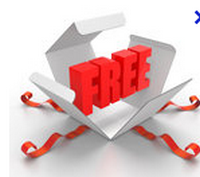 I also mention FREEBIES and here are my three favorite sites. They are LEGIT and you will receive many FREE items. Remember, if you don't need the items, please consider donating them. These FREEBIES can be a huge blessing to families that are struggling.
1) Click HERE to join Mommy's Page
2) Click HERE TO JOIN Freeflys
3) Click HERE TO JOIN Woman's Freebies
Right now there are some AWESOME FREE trial offers!!
Get your FREE trial of contacts HERE
Receive one Free bag of Coffee from Amora (Pay shipping of $2.95!!)
Get a FREE Child ID safety kit from Gerber! This is an AWESOME product and it's even better because IT'S FREE:) No purchase necessary:)
**HOT ITEM** Ultimate Santoku 7″ Knife for FREE (Pay $3 S&H) – RETAIL $100!!
Also, please join in with our 365 Days of Kindness. Every day we do a different random act of kindness. We can change our communities. . one life at a time, one act at a time!! You can go HERE to get all the information about this movement! I post the next day's challenge around 5-7 p.m. the night before.
I hope you find this information helpful and are excited to start saving a lot of money. Also, join us over on our FB page by CLICKING HERE!!
* This post may contain affiliate links. Read my complete
Disclosure Policy Here