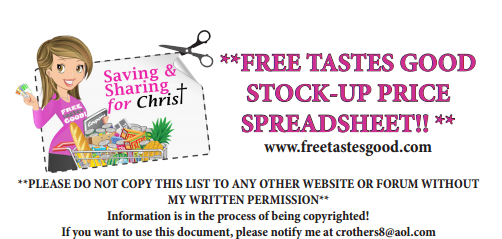 I am sooooo very excited to announce that I have the Stock-up Price List spreadsheet completed and in pdf form:) Please note that the majority of items are covered, but it may not cover everything. I tried to go through all my cupboards, pantry, etc to make it is as well-diversed as possible.
**Here is a breakdown of how to use it**
First, it is broken down by category.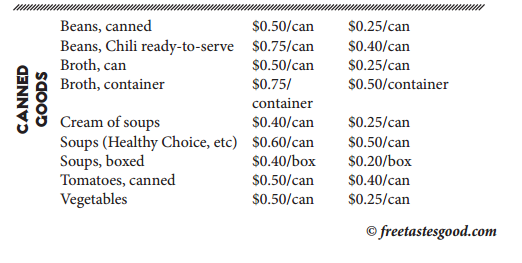 Then beside each of those headings is three subcategories: Product, Highest Price, and Stock-up price
* The product is just that, the product name
* The Highest Price column is what I consider to be the highest price that I would pay for that particular item
* The Stock-up price column is the price that I would consider to be a stock-up price (notice that price may be higher than normal, but that is what I consider to be the start of a stock-up price)
I hope you find this helpful in your couponing/shopping experience!! If you wish to print off a copy of this, please email me at crothers8@aol.com as all information is copyrighted!! Thanks:)

This post may contain affiliate links. Read my complete
Disclosure Policy Here