I am soooooo excited to share that we have the old coupon.com format. Well, we actually have both. Remember the one that was so easy to change your zip code.
Here is how to get it

On the tabs at top of page, look for image above and click on the "samples and coupons" tab.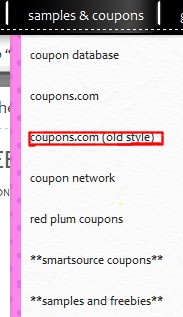 Now on the drop-down menu, click coupons.old (old style)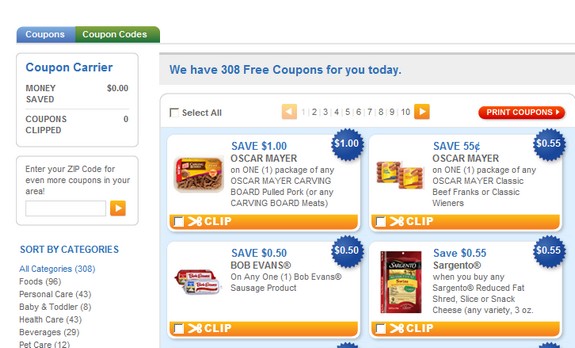 And now you have the old style coupons.com. . . to change the zip code go to the right-hand side, insert the zip code you need, and click the orange arrow, and you are ready to print:)
Of course, you can also still get the new coupon.com format if you like that better, by doing all the same steps, but this time clicking on just "coupon.com".
Hope this helps everyone!! Please comment if you are excited about the old format or if you like the new format better!!

This post may contain affiliate links. Read my complete
Disclosure Policy Here