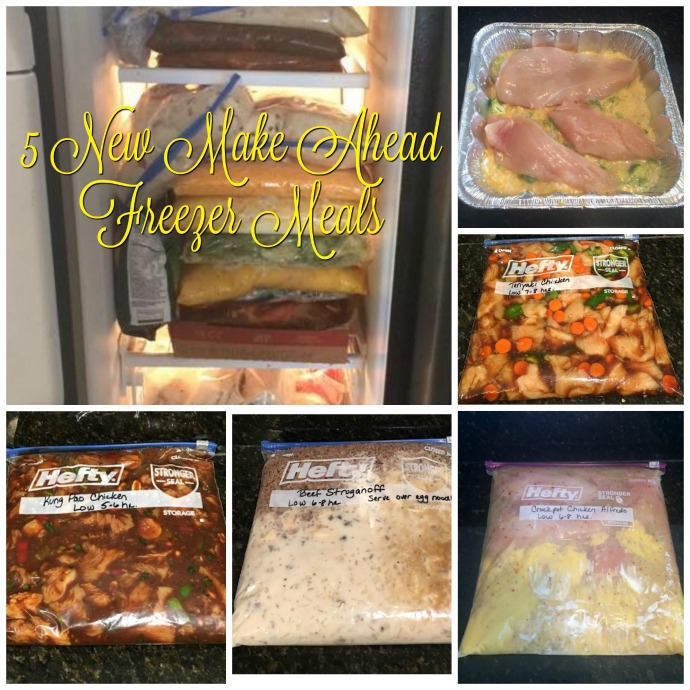 5 NEW Make Ahead Freezer Meals
Who has time to cook every night!! Not us, so for those nights we know there is NO way dinner is getting made we have FREEZER MEALS!! Everybody knows when their schedule is going to be CRAZY! I do, soccer nights or other extracurricular activity nights. Whatever your family has to do in the evenings, don't let it handcuff you at dinner time. Just a little planning and a free day to prepare everything can bring simple, but good, hearty food back to your dinner tables. We spent just about 7 hours total, and prepared more than enough meals for all the busy nights in the next month (34 meals total). They are snuggled nicely in our freezer ready to be put in the oven or slow cooker, and WOW dinner, not fast food is on the menu tonight. In addition, these meals are so much healthier than eating fast food 🙂
Tips for Successful Freezer Meals:
Always mark your bags with the important information. Such as, which recipe it is, prep date, and cooking instructions.
Organize your freezer so you have room for your freezer meals to lay flat or stand together.
Make sure to take your meals out the night before to thaw so they are ready to be dumped in the crockpot the next morning.
Below you will find a few of the freezer meals that we did last night and this morning (this is a work in progress, because we have 17 recipes/meals LOL 🙂
Freezer To Crockpot Chicken Alfredo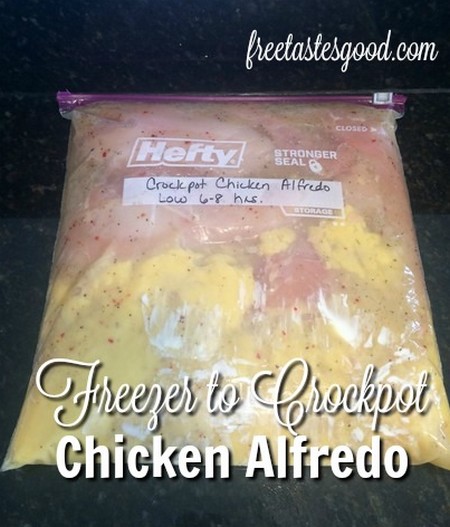 Freezer Chicken, Broccoli, and Rice Casserole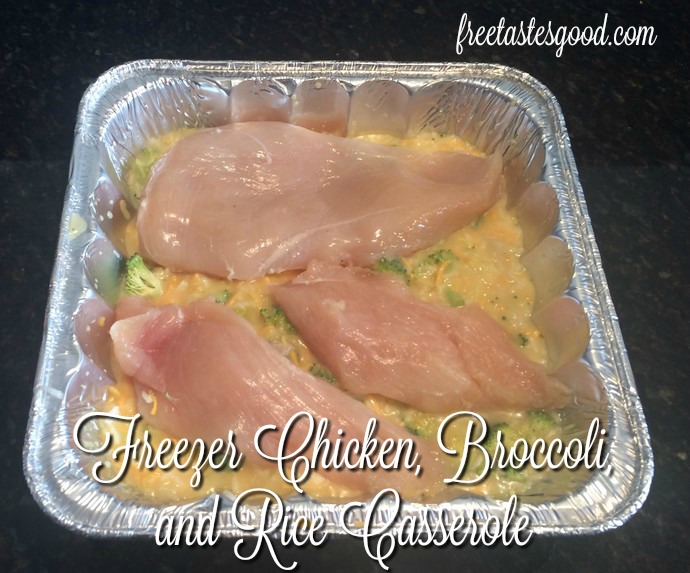 Freezer to Crockpot Beef Stroganoff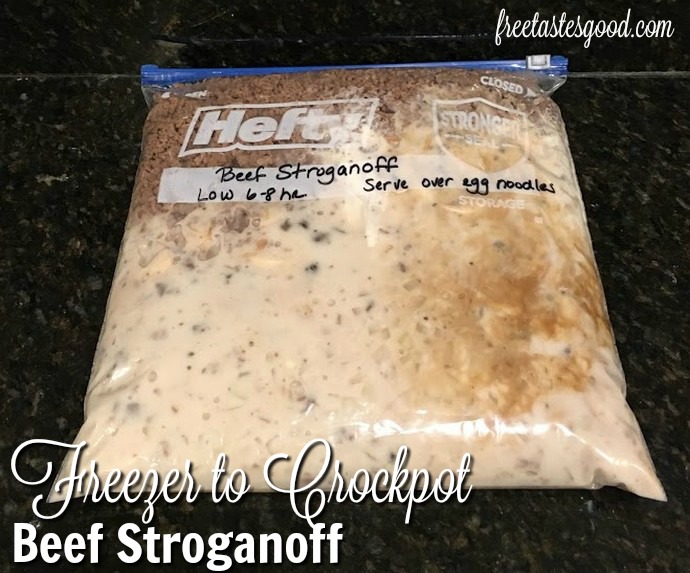 Freezer to Crockpot Teriyaki Chicken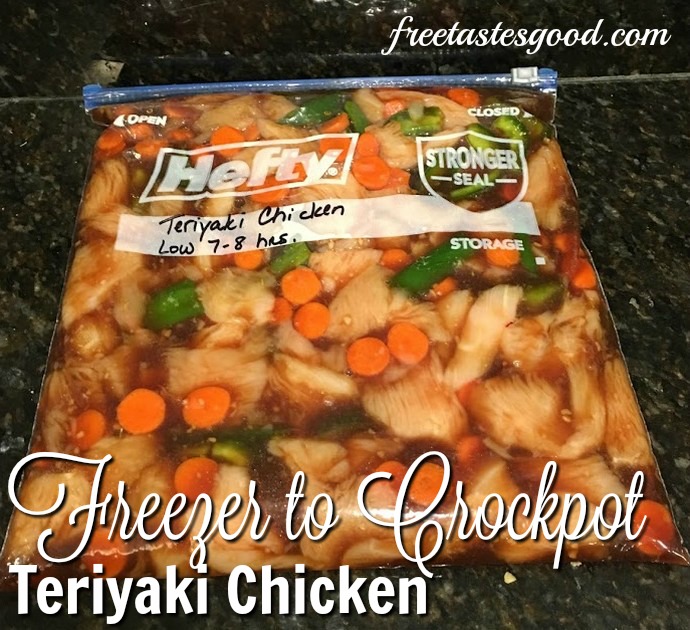 Freezer to Crockpot Kung Pao Chicken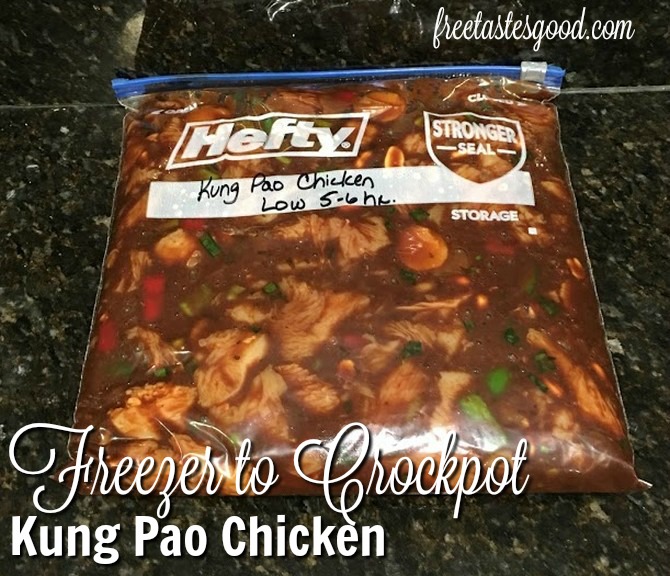 Shopping lists are coming soon 🙂

This post may contain affiliate links. Read my complete
Disclosure Policy Here