Regularly $169.50 MACY'S LAST ACT NOW $24.96.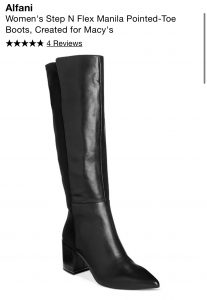 You can also receive 2% cash back for your entire Macy's purchase by going thru Rakuten.com if you are not already signed up for Rakuten.com. You can click this link to receive a Free $25 with your first $25 Purchase making these shoes FREE.
If you have never heard of Rakuten feel free to click this link to read my blog post about Rakuten.

This post may contain affiliate links. Read my complete
Disclosure Policy Here