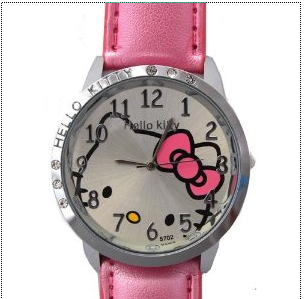 Smokin' Hot Deal – Think CHRISTmas or birthday or just because. . !! Go SNAG this **HOT** deal through Amazon.com
Get your Brand New Hello Kitty Big Watch with Pink Pearled Strap
for ONLY $5.40 SHIPPED. You will want to HURRY as this deal will NOT last long and be gone VERY QUICK or the price could change at any time! This also comes in black and blue:)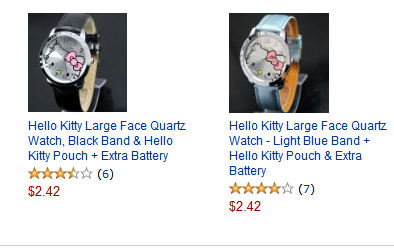 Product Description
Hello Kitty bigger face watch – of one and a half inch dial. The pearled pink watch strap is made from lightweight, yet durable polyurethane, and secured with a buckle. The Hello Kitty statement timepiece is equipped with reliable quartz movement. Watch has 2 sets of 3 tiny pink sparkle stones on each side of the Hello Kitty signature.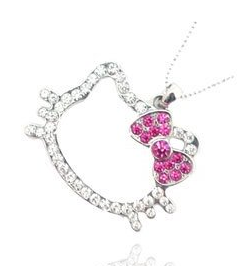 Smokin' Hot Deal – Think CHRISTmas or birthday or just because. . !! Go SNAG this **HOT** deal through Amazon.com
Get your Hello Kitty Head Shaped Pendant Charm Necklace Chain
for ONLY $4.98 SHIPPED. You will want to HURRY as this deal will NOT last long and be gone VERY QUICK or the price could change at anytime!
[googlead]

This post may contain affiliate links. Read my complete
Disclosure Policy Here