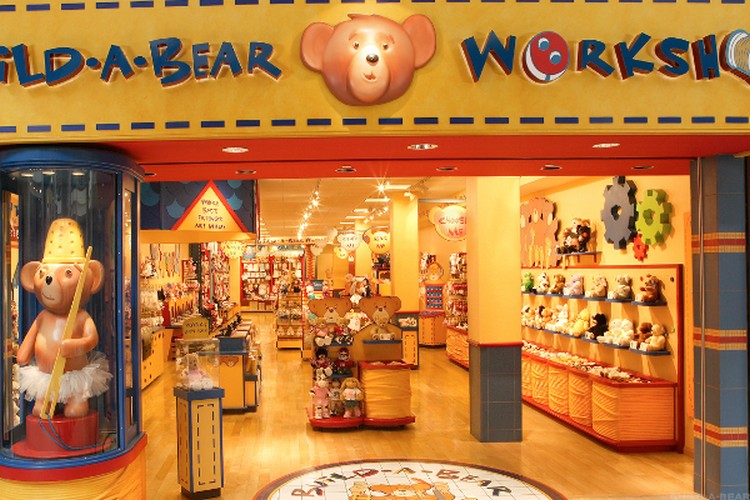 GREAT NEWS – Build-A-Bear Workshop, everyone's favorite stuffed-animal store, just announced that their first-ever Pay Your Age Day will be on Thursday, July 12.
This means, your child can snag a sweet stuffed animal for the price of their age. So, if your kids are 3 and 5 for example, you'll only pay $3 and $5 respectively for their furry friends.
Have you needed an excuse to get your whole family together or to take your children or grandchildren somewhere – then this one-day sale is a great excuse. It's fun, creative, and relatively affordable (well, at least on July 12). Our kids have always loved Build-A-Bear Workshop. Build-A-Bear says the maximum price for anyone in stores on July 12 is $29. So if you are older like me (shhhh I'm 50) you won't pay more than $29!!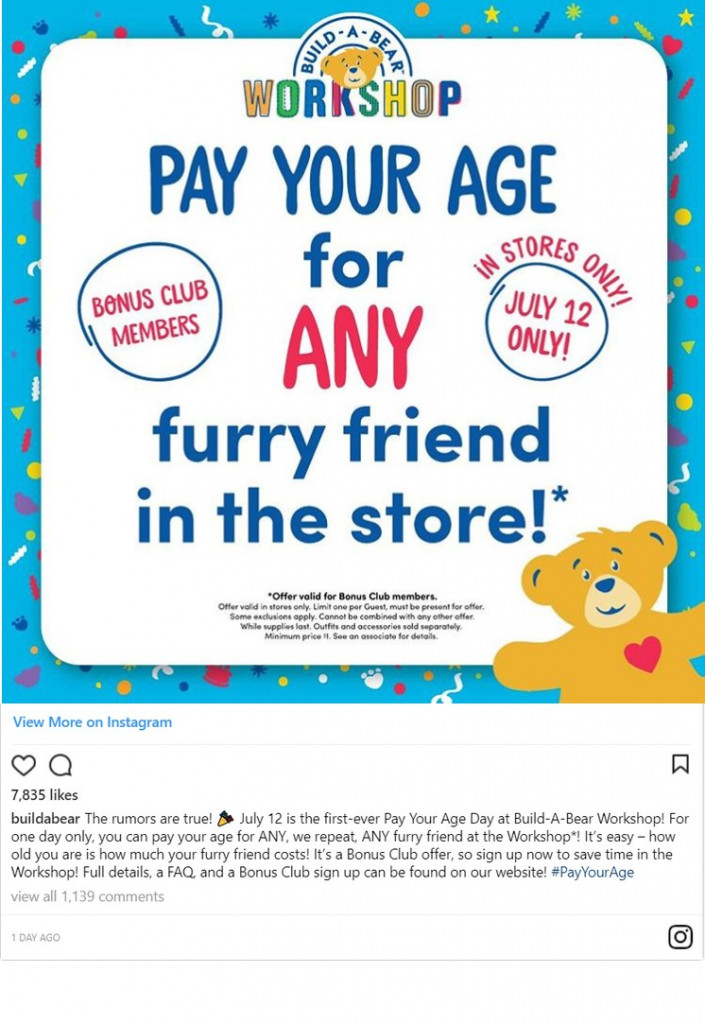 There are a few restrictions for those of us that are over 18 – you must be a member of their loyalty program called Bonus Club (you can sign up by clicking here). Children just need to be accompanied by an adult who's a member. Build-A-Bear strongly suggests signing up in advance to avoid the dreaded long lines that I am sure will be present at many of these stores – okay, probably ALL of the stores 🙂
There's also a limit of one stuffed animal per guest, and it's only valid on Make-Your-Own furry friends. This means that outfits, accessories, and sounds aren't included in this Pay-Your-Age Event. Please also note there is a minimum price of $1.
The purpose of the big event is to kick off a special birthday offer that Build-A-Bear Workshop is also launching on July 12. Our kids have always loved going to Build-A-Bear and we have enjoyed seeing their enthusiasm.
For more information, visit Build-A-Bear's event page, and don't forget that the Pay Your Age Day sale is only valid in stores on July 12.
Thank you – Good Housekeeping

This post may contain affiliate links. Read my complete
Disclosure Policy Here