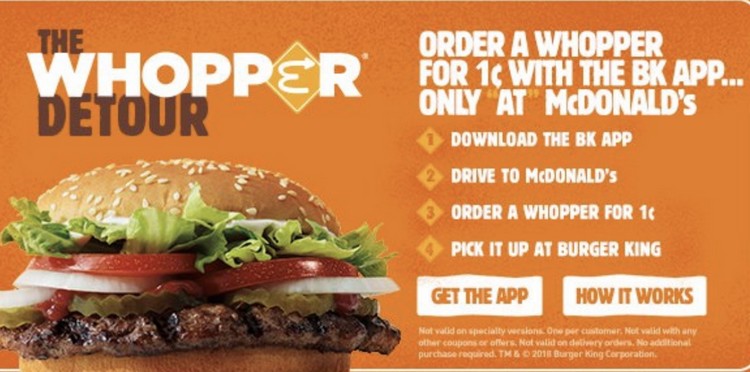 Burger King offers one-cent Whoppers!!
Burger King wants people to download its app. So it's sending them to McDonald's for access to a one-cent Whopper.
Here's how it works:
Download the BK app
Drive within 600 feet of McDonalds
The app then offers directions to a nearby participating Burger King, where you can pick up the burger.
Now go pick it up
This deal runs through December 12, and customers can only access it once.

This post may contain affiliate links. Read my complete
Disclosure Policy Here