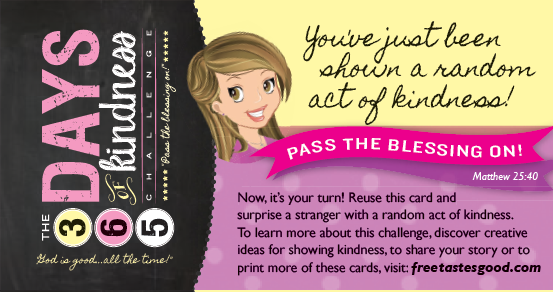 365 Days of Kindness – Day 321
So many AMAZING Random Acts of Kindness Stories from the 365 Days of Kindness from last year and so far this year! If you would like to share your story, GO HERE!! It is so encouraging and exciting to watch God at work. THANK YOU JESUS!! I will start posting the night before so everyone can like and share with their friends and family. Let's get everyone we know involved in this movement of the 365 Days of Kindness:)
**DAY 321 CHALLENGE**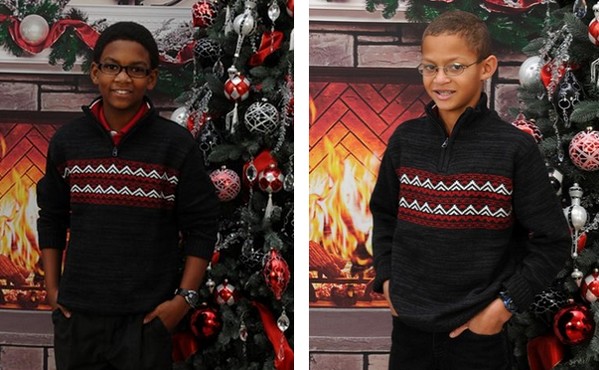 Today, I challenge everyone to send a Birthday Card to our two sons, Isaiah & Jonah, who will be turning 13 and 11 November 28th and December 8th.  They are both very special to us (we adopted both of them and they both have severe drug/alcohol exposure.  Isaiah has some pretty severe mental health – i.e. anxiety, etc as well as has encountered significant bullying and Jonah had a stroke at birth and has cerebral palsy – they are truly both miracles) and we would LOVE to show THEM just how special they are.  They would be so excited to receive cards.  What a great way to show the love of Jesus.
Please send all mail to:
Isaiah's Birthday
C/O Free Tastes Good
PO Box 312
Sylvania, OH 43560
Jonah's Birthday
C/O Free Tastes Good
PO Box 312
Sylvania, OH 43560
My vision is that this will continue and continue until EVERYONE is involved in some capacity. Who's in? I am praying that everyone gets involved in this. None of us can help everyone, but all of us can help someone, and when we do we serve Jesus. We can make an impact in our communities, one life at a time!!
If you want to share you random acts of Kindness stories or see the random act of Kindness list that we have completed, CLICK HERE!
GOD IS GOOD. . ALL THE TIME!!

This post may contain affiliate links. Read my complete
Disclosure Policy Here