RANDOM ACTS OF KINDNESS STORIES (Or intentional acts 🙂
What a great day today was . . . we served close to 100 people today. It was less than the last two months, but so many compliments on the food and how they were treated. As most of you know this is one of my favorite days of the month. Doing Random Acts of Kindness or intentional acts of kindness matter and can change someone's life.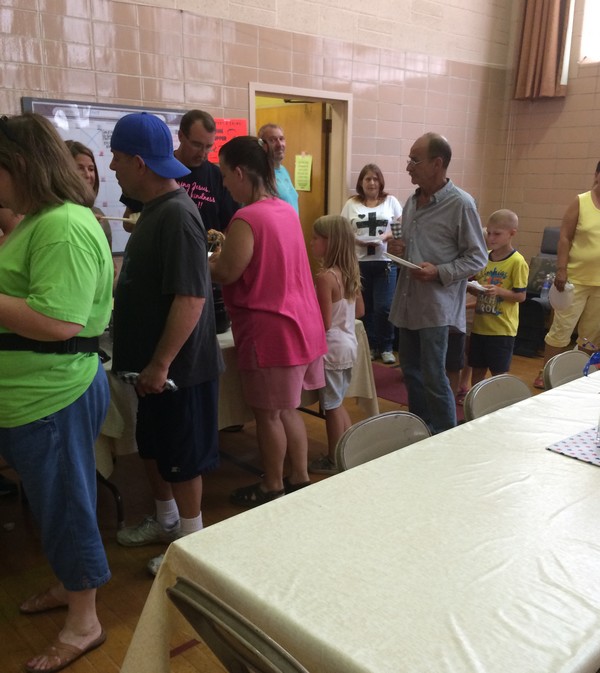 I love to serve EVERYONE and it is just such a joy to meet new people and to see familiar faces each month. We started the day off in prayer again. Vanessa prayed for blessings on everyone that came in and I am confident everyone felt love. It was an exciting day for me also as my niece, Chelsea and her boyfriend, Kirk served with us. In addition, she was able to meet our good friend, Dennis.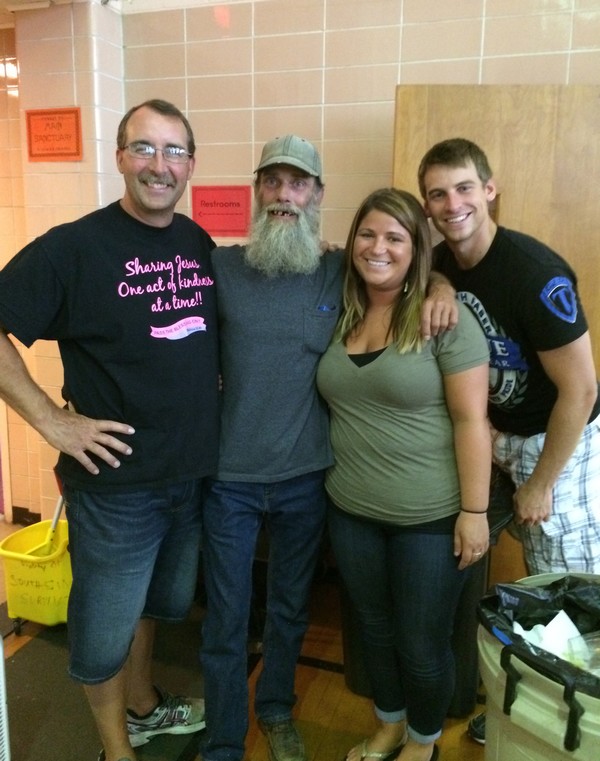 We met Dennis back in February at the FREE laundry day and he is a gentleman that has stolen my heart. Jamie and I love him so much and so do our kids. When he arrived at about 5:20 I was beyond thrilled. We actually had people out looking for him LOL. We served an Italian Dinner tonight, Lasagna, Spaghetti, and Fettucini, vegetables, salad, and dessert. I cannot even begin to thank everyone that gives of their time to come help. It takes all of us to make this possible and today, Robin, was our only kitchen helper and I don't know what we would have done without her. Thank you BIG time Robin ~ I love you!! Heidi goes above and beyond each month by donating so much to help make this possible. Thank you Heidi ~ I love you! Tiffany made the special cherry pie for Craig today (he ate 2 pieces) but was not able to take the pie home since he road his bike so we gave it to another gentleman who was beyond thrilled. He said it was the best pie he ever had!!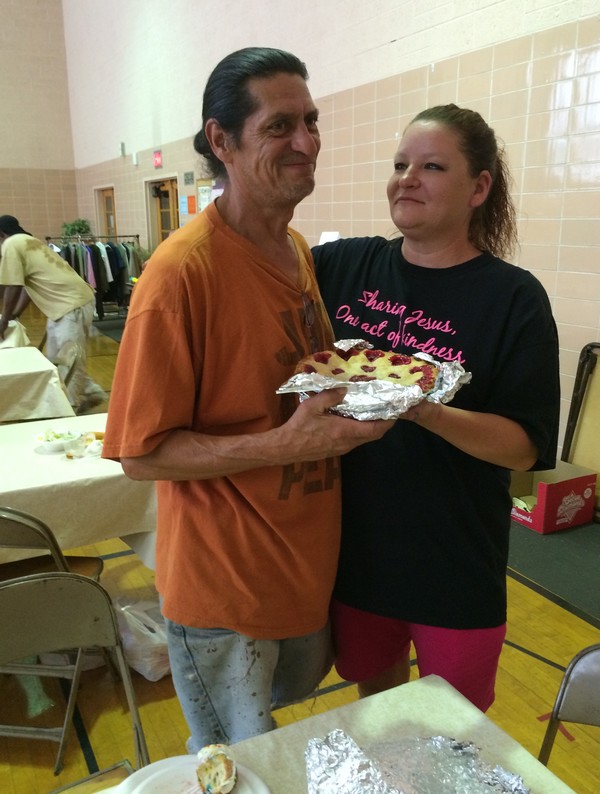 Thank you Tiffany ~ I love you!! We had so many families come today, many children, and boy do they love the desserts I also have a prayer request. Danielle and I were able to pray with Robin today. She is a young lady that has brain cancer. She told us she went to the ER Friday night because she could not see and they found spots on her brain. She has MS and so many other problems. I saw her crying and asked her if I could pray with her. I also asked if she wanted to share what was going on. She is in pain and scared and really could use prayers, so please remember Robin in your prayers or as often as she crosses your mind.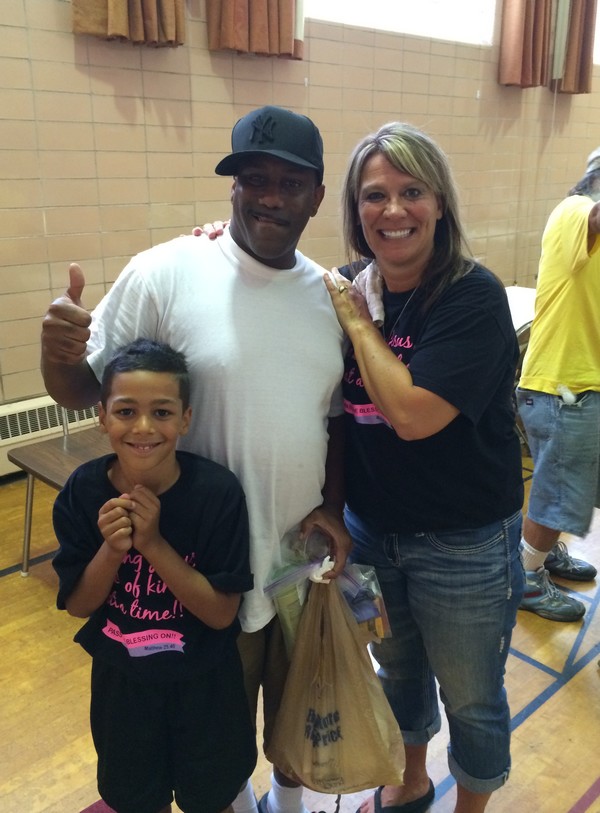 Then we met Sean, a gentleman that wanted to learn how to coupon. I sat and shared with him how to coupon, gave him some Brut coupons, so he could get 3 for FREE. He then shared, he was going to buy the book Extreme Coupon on Amazon. I told him I was the author and he was so excited LOL!! You see it is no coincidence that anyone is there. I know it is all God-incident. Every single person, from the volunteers to the ones eating, are meant to be there. Being in that environment and feeling the love is the happiest place for me. I just love watching the interaction, people coming up for seconds, and the kids messy faces from the frosting of cupcakes and pudding. There is so much love in that room on this day that it just makes you smile.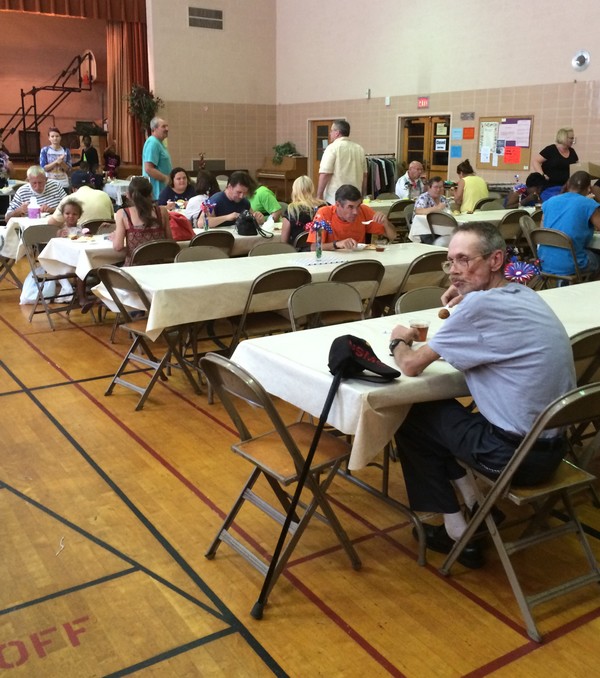 I love that our kids get to be a part of this and experience serving others. Vanessa and Danielle are also huge helps, we couldn't do this without them. I love you guys. Neil and Jen, well if you don't know them, you need to because they are 2 of the sweetest people you will ever meet. As Jamie said, when they are there they just look around, see what needs done, and do it, and that includes sweeping and mopping.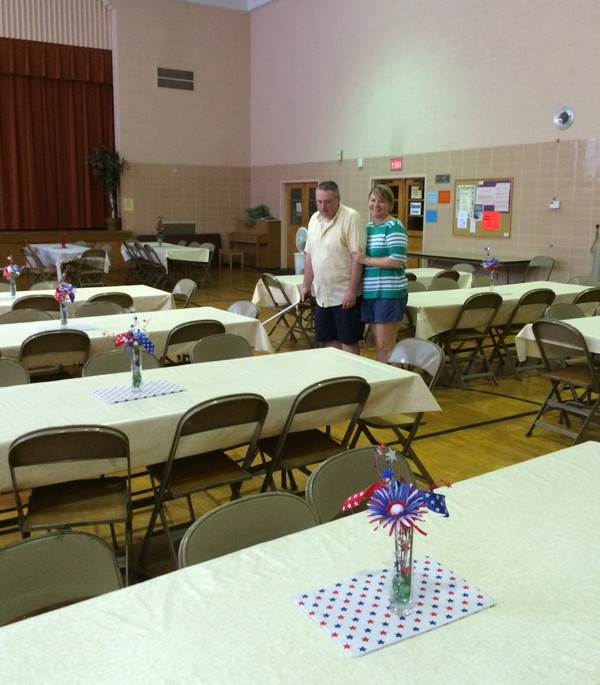 No job is too demeaning to anyone, because we are all a team, we are on God's team. We are being the hands and feet and serving others. So today, I want to thank each and everyone one of you that have donated, brought food, volunteered, or prayed over our ministries. It is because of all of you that this is possible. I am forever grateful and love you all more than you will ever know. May God bless each of you abundantly and I am blessed because I know you all. We serve a mighty God and just look at these pictures and tell me you don't see Jesus. Next month we will be having a cookout at the church and doing up backpacks. We are going to try to fill 50 backpacks and I will be putting the list up tomorrow or Monday. We are so excited for this event as we have dreamed about it for a year or so. Please join us in prayer that God will be glorified and all things will come together as planned (God's plan).
GOD IS GOOD. .. ALL THE TIME!!

This post may contain affiliate links. Read my complete
Disclosure Policy Here