KOHLS BLACK FRIDAY
**THINK CHRISTmas** How does getting paid to take any 3 of these products sound? Yes, it is possible and I am going to show you how. (DEAL IS LIVE NOW HURRY)
Head over to Kohls.com where you can snag these Small Kitchen Appliances and get paid $8.29 if you follow the steps below.
Many of us did this the last three years and it worked like a charm!! If you don't need all 3 of the items, please consider donating!! (MAKE SURE YOU PURCHASE THE ITEMS WITH THE CORRECT SKUS SO YOU RECEIVE THE REBATES)
Here's what the deal looks like:
1) Log in or Sign up for Ebates.com BY CLICKING HERE to earn 6% cash back. (Must do this to get cash back!!)
2) After you have signed up, search "Kohls" from the Ebates "search bar" at the top of the page and it will redirect you to Kohls site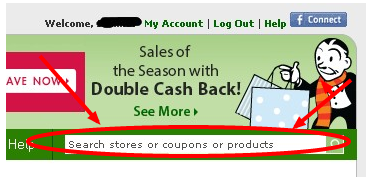 3) You will see a tracking box that shows Ebates is tracking your purchase. (MUST FOLLOW EXACTLY AS OUTLINED TO GET CASH BACK)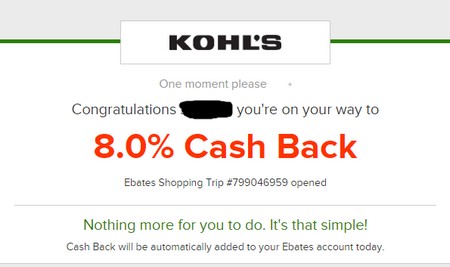 Now pick 3 of the items listed below and pictured above – $21.99 (reg. $24.99)
Here are the items listed below, but go here to see full list and JUST MAKES SURE THE SKUs match the Rebates listed below 🙂
Hamilton Beach 12-cup digital coffee maker (SKU 54162903)
Hamilton Beach 2-speed hand blender (SKU 65371413)
Hamilton Beach 6-speed hand mixer (SKU 73845975)
Hamilton Beach 6-qt slow cooker (SKU 89558726)
Hamilton 16-cup rice cooker (SKU 52752754)
Hamilton Beach 10-speed blender (SKU 82652659)
Hamilton Beach SmartToast Toaster (SKU 76656194)
Hamilton Beach Can Opener (SKU 99295709)
Hamilton Beach Quesadilla Maker (SKU 46464899)
Bella Stir Popcorn Popper (SKU 61486469)
Cuisinart Coffee Grinder (SKU 6316149)
Black & Decker Waffle Maker (SKU 6362173)
Bella Pannini Maker (SKU 27604372)
Bella Rocket Blender (SKU 91957677)
Toastmaster 12-in skillet (SKU 38262612)
AFTER YOU ADD 3 APPLIANCES TO YOUR CART – $21.99 (reg. $24.99) = $65.97
Use Coupon Code "CHEERFUL" to save 15% = $9.90
PAY OUT OF POCKET: $56.07
Receive $15 in Kohl's cash since you purchased $50 in products = $15 (will come via email usually within 2 hours, but can take up to 24 hours)
PLUS Submit for the (3) $12 Prepaid Visa Card for each item purchased – = $36
PLUS Receive 6% cash back from Ebates + if you are a NEW member you will receive a $10 Welcome Check for making a $25 purchase ($3.36 cash back + $10 gift card = $13.36)
Final Cost: ALL FOR FREE PLUS $8.29 MONEYMAKER after Kohl's cash, cash back, and rebates ~ YES YOU WILL BE PAID FOR ALL OF THESE ITEMS!!!! If you are not a NEW member of Ebates.com, you can purchase 3 of these items & still get paid !!
IMPORTANT: If you still have question about Ebates, Please CLICK HERE to review the step-by-step tutorial!


This post may contain affiliate links. Read my complete
Disclosure Policy Here