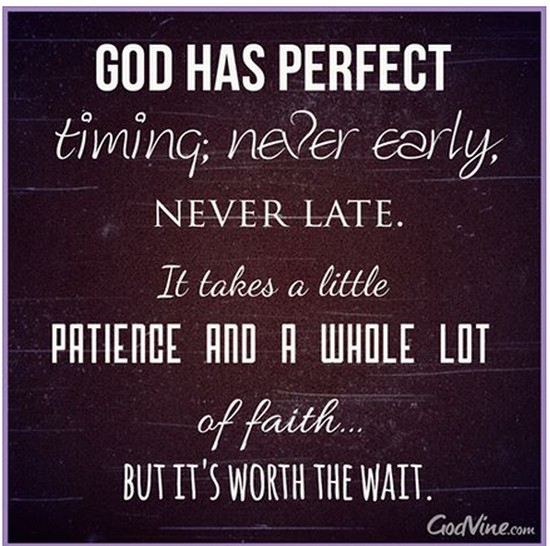 OCTOBER DAILY DEVOTION
Think of all the times we have tried to take things into our own hands and do it our way and the mess we make, because we become so impatient. We need to TRUST God completely with ALL aspects of our life knowing HIS timing is perfect. We need to not rush things just enjoy the adventurous journey God has us on. God is in control.
GOD IS GOOD. . . ALL THE TIME!!

This post may contain affiliate links. Read my complete
Disclosure Policy Here