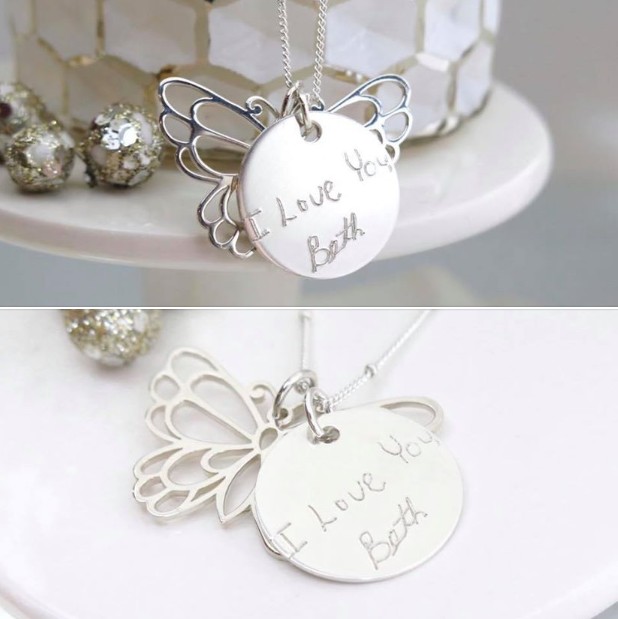 As most of you know, I love to get special gifts for people. My cousin passed away almost a year. She had spina bifida so was in a wheelchair her entire life and she lived with my aunt and uncle. She was their EVERYTHING! She had a great life because she had great parents.
She loved butterflies and when she passed, I knew it would be a huge void for both my aunt and uncle. She was in her 40s. I wanted to do something special for my aunt so I started looking around and getting ideas. When I found TickleBugJewelry.com and that they could personalize jewelry using a handwritten message, I decided I needed to go with them.
Lisa is the BEST!! She was easy to work with and communication was the BEST. She sent me some pictures of butterflies so I could pick out the one I wanted. I then sent her my cousin's handwriting and she let me know, she could design the jewelry.
I knew this would be amazing, but it far exceeded what I ever thought. What a priceless gift that my aunt will have fovever 🙂
If you sign up, you will also receive a 20% coupon on your first purchase. I promise, you will be just as happy as I am. Head over to TickleBugJewelry.com and let her know I sent you.

This post may contain affiliate links. Read my complete
Disclosure Policy Here