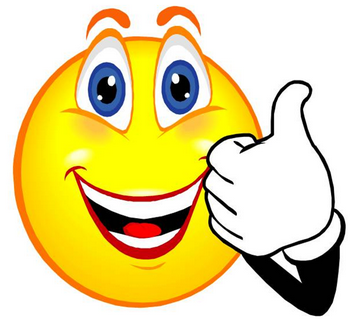 When I was on my satellite media tour in NYC for TLC "Extreme Couponing" my makeup artist, Janet, was awesome. We got to talking and she said that she had helped prepare a new burn cream and was promoting it and asked if I would blog about it, if I liked the product. Well that was back in November and we just had our first burn incident last week. Jamie was cooking dinner and got sprayed on his legs with boiling hot water in quite a large spot. My first instinct was to make sure he was okay and then I remember "Oh my goodness, we can actually try the product out". I know that sounds terrible but after I knew he was okay I was excited to have him try it out. Well we put the cream on and INSTANTLY he said there was a mild tingling but no more pain. It did not blister up and within 3-4 days it was healed with a very small mark. Yesterday, my brother-in-law was up and he had a welding accident and had a very significant burn and I had given my sister some of the cream also. He stated he put the cream on and again INSTANTLY the pain was gone with a mild tingling feeling. His healing took about 7 days as his burn was pretty severe, but the scar was very minimal from the use of the product.
So, at this time, I would like to give you all the opportunity to purchase this product. It is called Burn cream MD to Go!! They have two different products that they offer.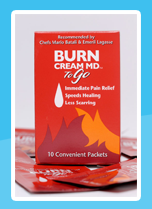 Now enjoy the convenience of having Burn Cream MD on hand at all times. Carry it with you in your pocket or purse. A must have in the kitchen. Keep it by your barbecue or with your camping equipment. Remember, BURNS HAPPEN, BE PREPARED! This product is priced at $17.99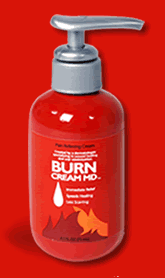 Burn Cream MD is the perfect tool to keep on hand for minor burns from working in the house or professional kitchen or wherever quick relief is needed. Available in a 2.5 oz bottle. This product is priced at $29.99.
Again, I would highly recommend this product and suggest that you have it on hand before that accident happens. Would love to get feedback from anyone who tries it. My family is now hooked and will continue to use this product!!

This post may contain affiliate links. Read my complete
Disclosure Policy Here