Protein Bites/Lactation Bites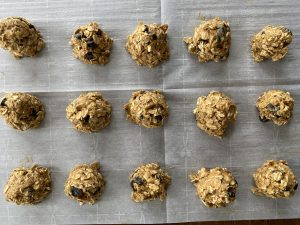 This is such an easy snack to make with kids or for yourself! It is super versatile and I have also included 2 ingredients I use to create Lactation Bites. I love these because if I'm in a hurry its a quick easy high protein snack I can consume. I usually use Natural Jiffy Peanut butter, but I only had regular today. I usually use chocolate chips as well but found these Espresso Flavored ones and wanted to try them!
2 Cups Old Fashioned Oats
1/4 Cup Chocolate Chips (Any kind works I used Espresso Flavored)
2 TBS Flax Seeds (Lactation balls)
2 TBS Brewers Yeast (Lactation balls)
1/4 Cup Honey or a little more for desired stickiness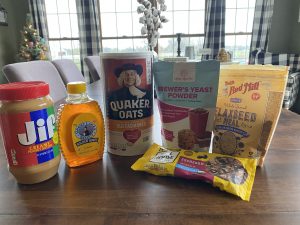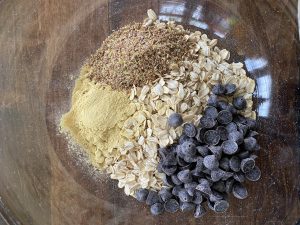 1. In bowl mix together all the dry ingredients.
2. Add in all the wet ingredients and mix well.
3. Using a spoon or cookie scoop form into balls.
4. Place them in the fridge for 30 minutes to chill.
5. ENJOY!

This post may contain affiliate links. Read my complete
Disclosure Policy Here