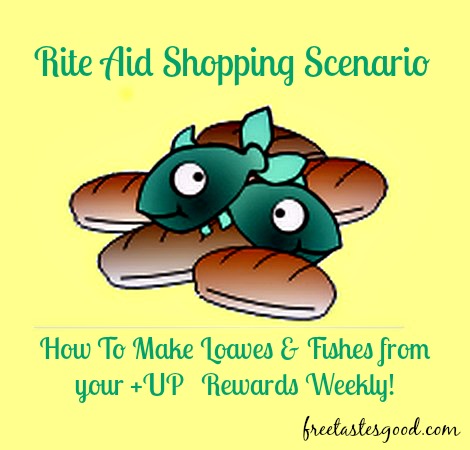 HOT RITE AID SHOPPING SCENARIO 1/18/15
HOW TO MAKE LOAVES AND FISHES OUT OF YOUR REGISTER REWARDS AT RITE-AID!!
You can join in at any time and start the Rite Aid Loaves and Fishes Project. For those of us doing it weekly, this week you will get $19.94 in merchandise, pay $0 OOP, and get back $4 NEW +Up Rewards plus $8 still remaining from last week (Get back a $3 +Up Reward TRESemme, $1 Up Reward Halls Cough Drops, $5 +Up Reward Glade and $3 cash back from 1/11 from Checkout 51 and Ibotta)
We currently have $14 from last week – 1/11/15 – $14 – $5 +Up Reward Zim's and $5 Up Reward Glade Products, $2 Checkout 51, and $2 Rebate that we will be using for this week's Rite Aid Shopping Scenario.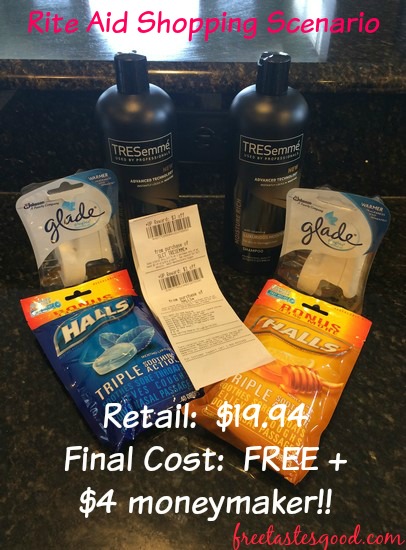 So after all transactions:
Total OOP: $0
Total +Up Rewards: $4 New and $8 from last week (Get back a $3 +Up Reward TRESemme, $1 +UP Reward Halls, STILL HAVE $5 Up Reward Glade Products, $1 Checkout 51, and $2 Rebate from last week)
Total Retail: $19.94
Final Cost: All for FREE +$4 moneymaker


This post may contain affiliate links. Read my complete
Disclosure Policy Here