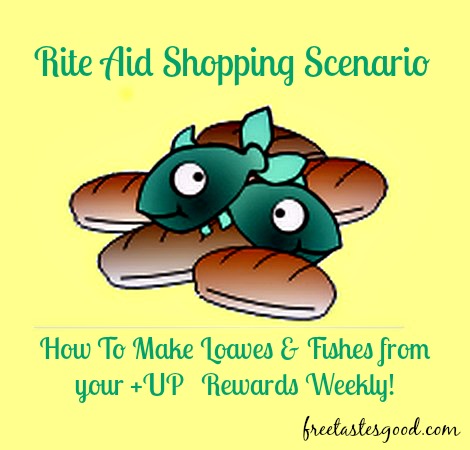 HOT RITE AID SHOPPING SCENARIO 12/28-
HOW TO MAKE LOAVES AND FISHES OUT OF YOUR REGISTER REWARDS AT RITE-AID!!
Here is just a trial run, but we will be officially starting the Rite Aids Loaves and Fishes Project 1/4/15. I will put together a Rite Aid Shopping Scenario weekly to show you how to you can roll your +Up Rewards weekly. You can join in at any time and start the Rite Aid Loaves and Fishes Project. If you have +Up Rewards from last week that will decrease the amount out of pocket (OOP)
So after all transactions:
Total OOP: $7.98
Total +Up Rewards: $10 (Get back (2) $2 +Up Reward Speed Stick Gear and (2) $3 +Up Reward GE Light Bulbs)
Final Cost: +$2.02
Total Retail: $31.94
Total Savings: 100% + $2.02 Moneymaker!!

This post may contain affiliate links. Read my complete
Disclosure Policy Here