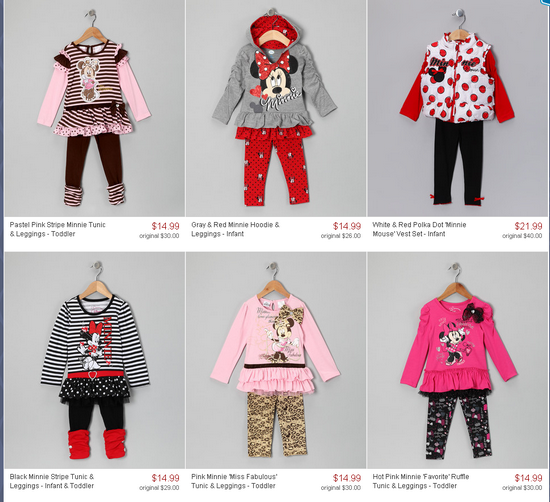 Check out these cute Disney outfits for girls. These are just 6 of many to choose from so be sure to check all of them out PLUS For every person you refer you can earn $20 after their first purchase ships (no miniumum).
Here's how to snag this deal:
• Sign up HERE! Super quick and easy – yes and FREE!! Once signed in go to Today's Sales /Disney Girls
• Now on the top-right hand corner, click on the Get Free $20 Credit Link and you can e-mail to all your friends and family.
• Then after they purchase their first item and it is shipped, you will get a $20 credit!! Great CHRISTmas gift!!

This post may contain affiliate links. Read my complete
Disclosure Policy Here