This DESSERT is so awesome and it makes your whole house smell like an Amish bakery.It's the perfect combination of cinnamon and tart apples with a perfect oatmeal cookie topping. Add a scoop or two of vanilla ice cream and you've got something that's out of this world!! I mean it has apples and oats so it is healthy right, LOL?!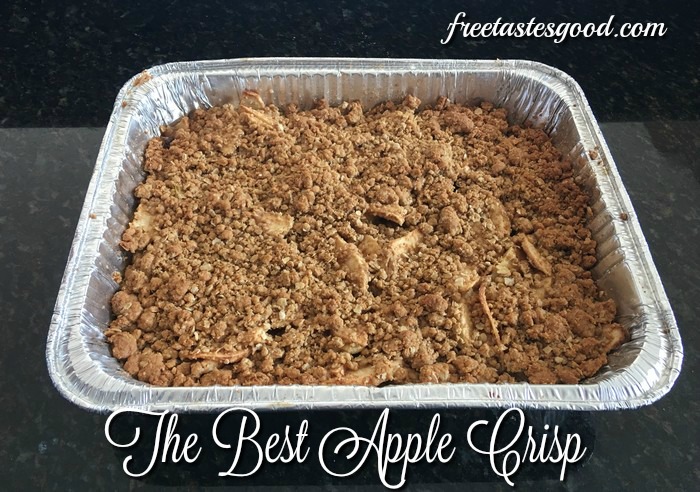 The Best Apple Crisp Recipe
The key to this dish is picking the right apples, we use Granny Smith's, but if you like you can mix in some Gala's to give it a sweet and tart apple combination. This is a very easy and kid-friendly recipe, once the apples are cut, cored, and peeled. Mix the apples, sugar, cinnamon, and spoonful of flour in the pan. In a separate bowl combine topping ingredients and crumble on top of the apples and bake. You want to bake long enough for the apples to soften and the topping to get crunchy.
Click HERE for shopping list – coming soon

Ingredients
10 cups all-purpose apples, peeled, cored and sliced
1 cup white sugar
1 tablespoon all-purpose flour
1 teaspoon ground cinnamon
1/2 cup water
1 cup quick-cooking oats
1 cup all-purpose flour
1 cup packed brown sugar
1/4 teaspoon baking powder
1/4 teaspoon baking soda
1/2 cup butter, melted
Directions
Preheat oven to 350 degrees F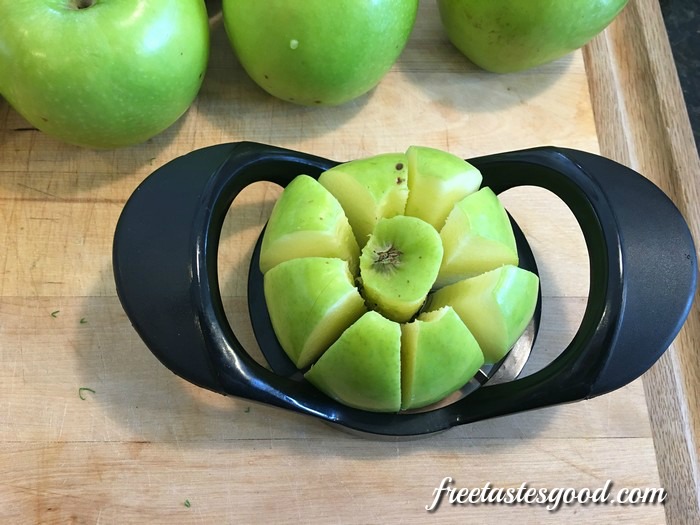 Core a bag of granny smiths or gala apples (granny smith apples make it sweeter) If you don't have an apple slicer (corer) – I highly recommend one. You can Click HERE to order one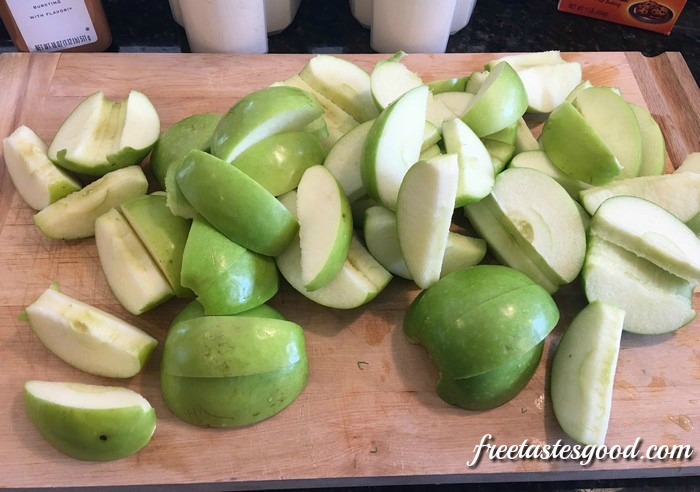 Once they are cored and peeled, cut each piece into 3 thinner slices.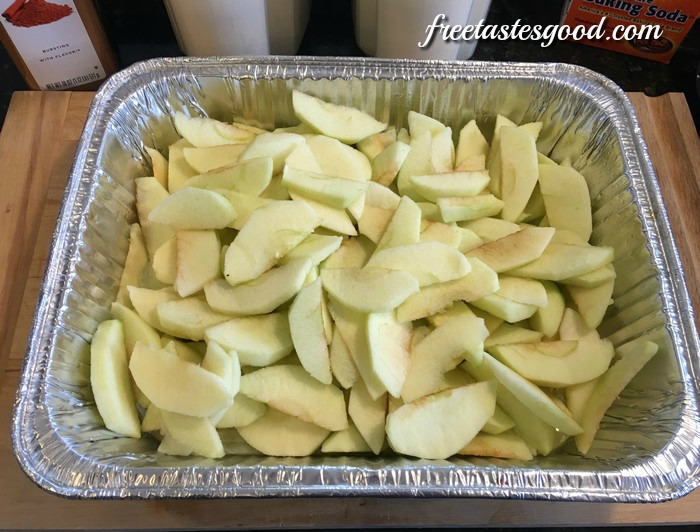 Place the sliced apples in a 9×13 inch pan.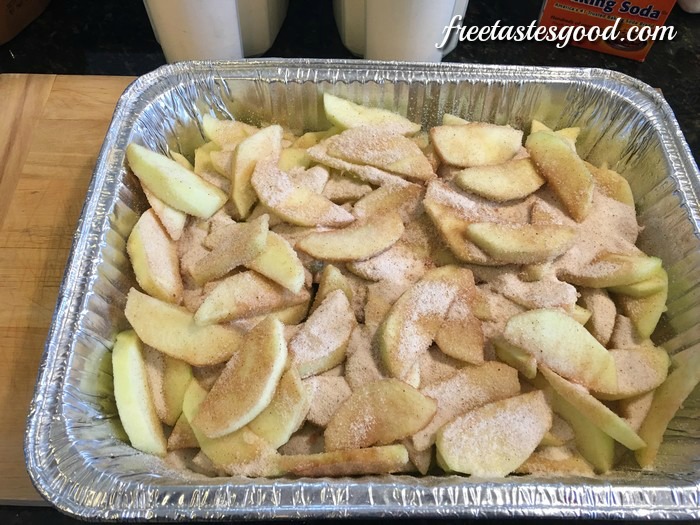 Mix the white sugar, 1 tablespoon flour, and ground cinnamon together, and sprinkle over apples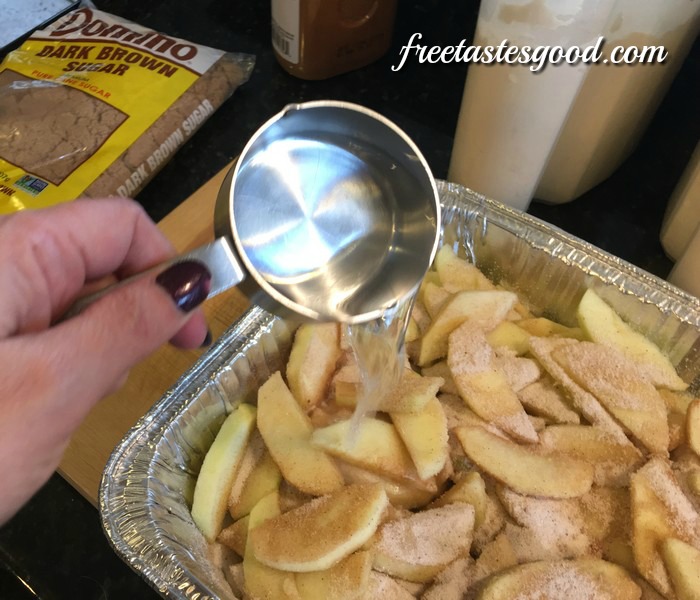 Pour water evenly over all.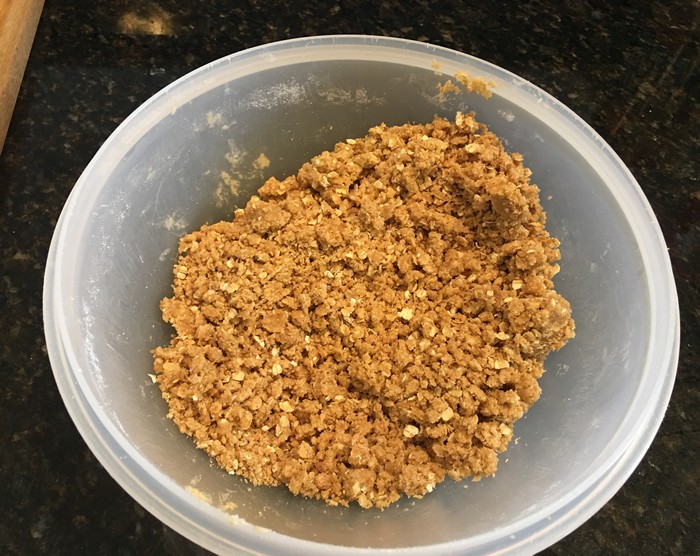 Combine the oats, 1 cup flour, brown sugar, baking powder, baking soda and melted butter together.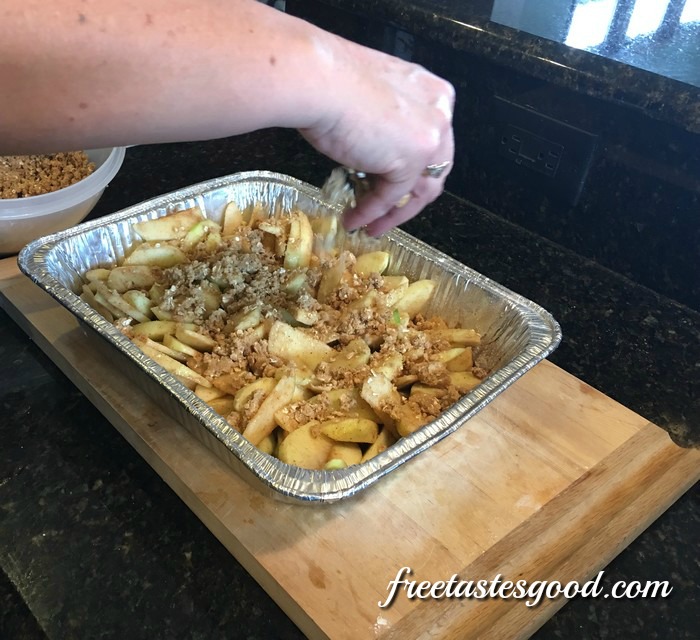 Crumble evenly over the apple mixture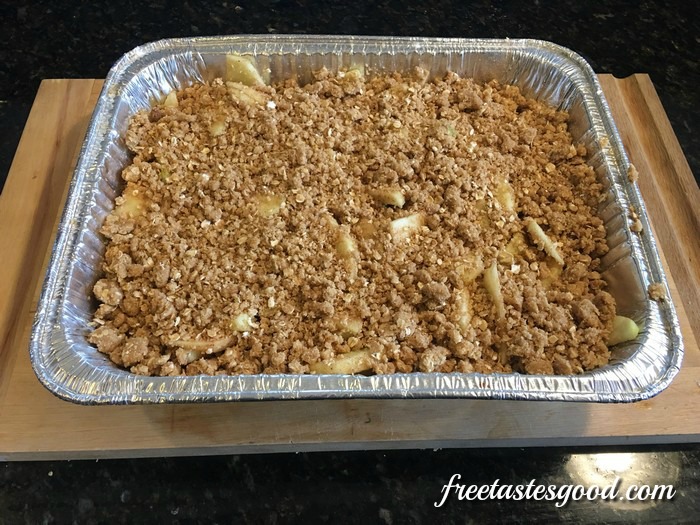 Bake at 350 degrees F for about 45 minutes or until apples are tender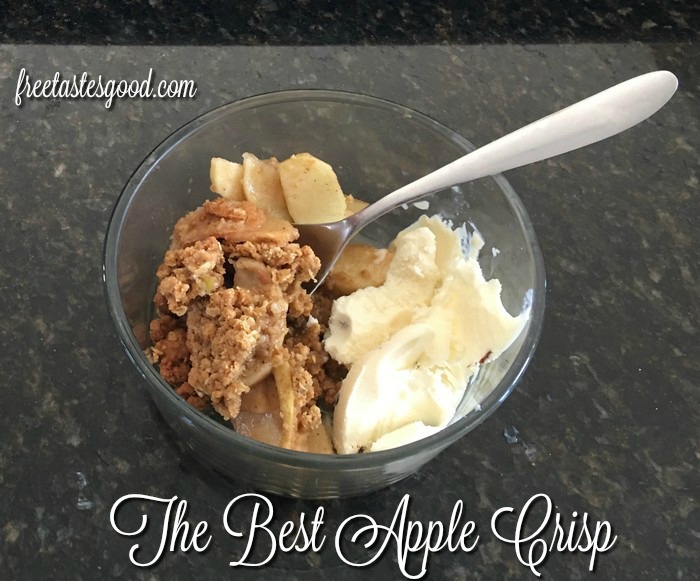 We love to serve this with ice cream – DELICIOUS 🙂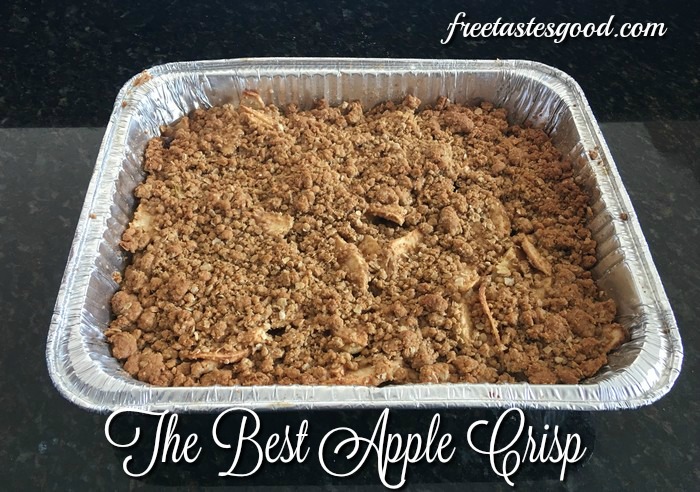 The Best Apple Crisp
2017-03-10 17:06:17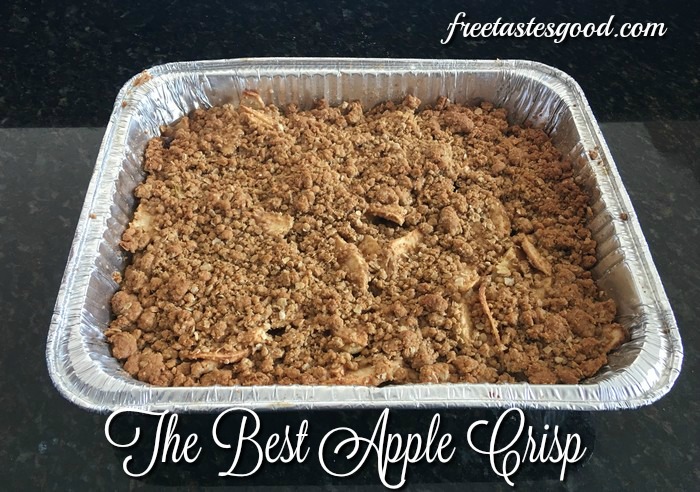 Serves 18
Ingredients
10 cups all-purpose apples, peeled, cored and sliced
1 cup white sugar
1 tablespoon all-purpose flour
1 teaspoon ground cinnamon
1/2 cup water
1 cup quick-cooking oats
1 cup all-purpose flour
1 cup packed brown sugar
1/4 teaspoon baking powder
1/4 teaspoon baking soda
1/2 cup butter, melted
Instructions
Preheat oven to 350 degrees F
Core a bag of granny smiths or gala apples (granny smith apples make it sweeter)
Once they are cored and peeled, cut each piece into 3 thinner slices.
Place the sliced apples in a 9x13 inch pan.
Mix the white sugar, 1 tablespoon flour, and ground cinnamon together, and sprinkle over apples
Pour water evenly over all.
Combine the oats, 1 cup flour, brown sugar, baking powder, baking soda and melted butter together.
Crumble evenly over the apple mixture
Bake at 350 degrees F for about 45 minutes or until apples are tender
We love to serve this with ice cream - DELICIOUS 🙂
Free Tastes Good! https://www.freetastesgood.com/
If you are looking for an apple slicer – here is a great one 🙂

This post may contain affiliate links. Read my complete
Disclosure Policy Here