FLIP COOKER DEAL
Flip Cooker the fast, easy and fun way to make perfect pancakes every time! The Flip Cooker flips multiple pancakes at the same time and without the mess. Just place in preheated pan, add batter, and let them brown then simply lift and flip. The secret is the non-stick, silicone ring. The side holds batter to the perfect shape for even cooking, while the flat bottom ring supports everything. Stovetop safe silicone while the easy flip grips keep hand away from the heat. Dishwasher safe. Also great for eggs, omelets, hash browns and so much more!
Hurry and head over to Amazon.com where you can snag the Flip Cooker for ONLY $6.51 (reg. $15.99) plus FREE shipping to your door

That's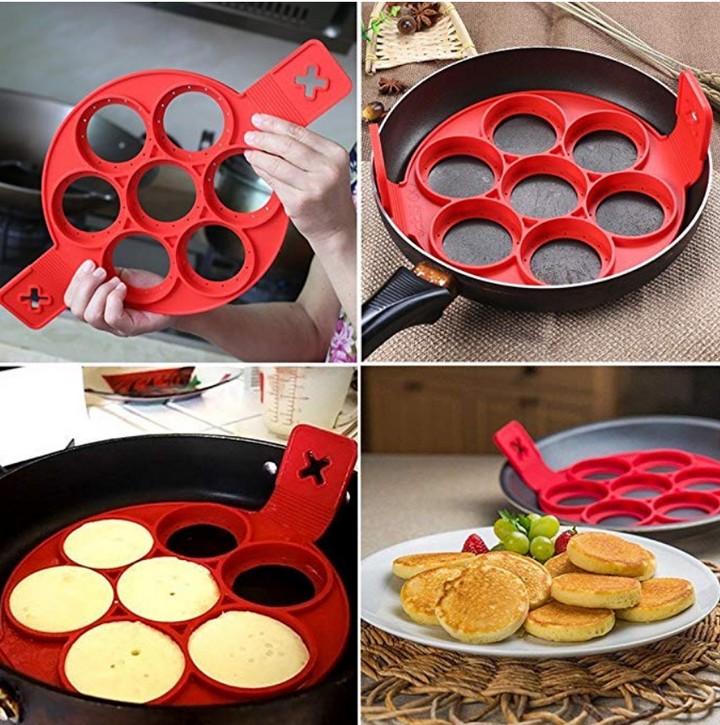 About the product
[FOOD GRADE SILICONE] 100% pure premium quality, fadeless, eco-friendly, nontoxic ,Upgrade 2017 New Product Fantastic Fast & Easy Way to Make Perfect Pancakes

[ EASY FLIP and NON-STICK ]The food is easy to fall off, New design of small air holes arounded to easy flip and two extended ears to help you to take hot food without getting hurt

[ SAFE FOR USE] Wide range of temperature from -104 to 446℉ (-40 +220℃), Dishwasher, Microwave, Oven safe, Size :40*23*1.5cm, fits 10″ size pan and up

[FAST and SAVE TIME] The Pancakes Molds have 7 round rings, separate food from each ring which diameter is 3in, fantastic fast way to make perfect sized pancakes

[ EASY TO CLEAN and STORE ] After use, the silicone mold can be easily cleaned with hot water or placed in the dishwasher. In the wardrobe she takes very little space, because you can stack different forms very well one above the other.


This post may contain affiliate links. Read my complete
Disclosure Policy Here