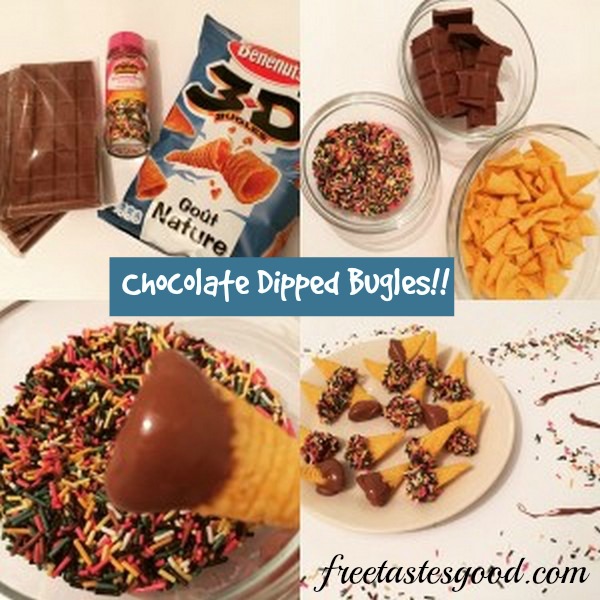 CHOCOLATE DIPPED BUGLES
Looking for a fun and easy holiday treat idea. Well you found it!! This is super easy and a kid-friendly snack for all ages. Begin by placing your sprinkles in a small bowl. Don't dump them all in the bowl as the chocolate tends to drip in and you will need to add sprinkles as you go.
All you need is melting chocolate, a bag of bugles corn chips, and your favorite sprinkles. Simple as that, let the fun begin!!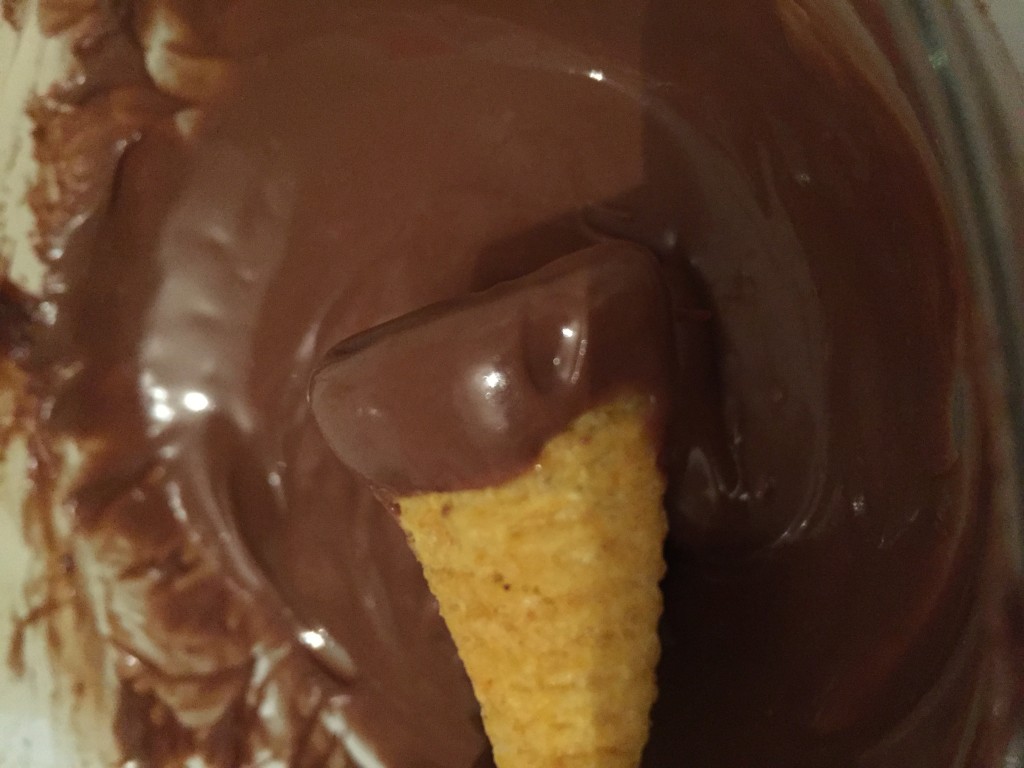 Start by melting the chocolate either in the microwave or a double boiler, whichever works best for you. Dip a bugle as deep as you would like in the chocolate.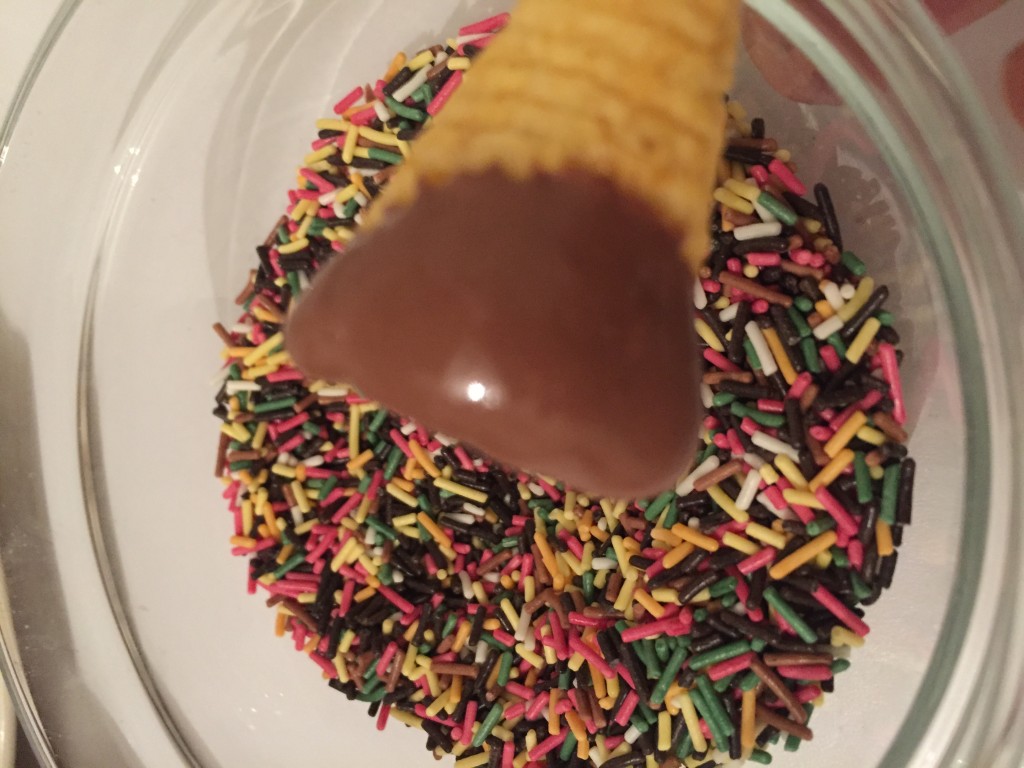 Then just simply place the chocolaty end in the sprinkles and let stand on wax or parchment paper to harden.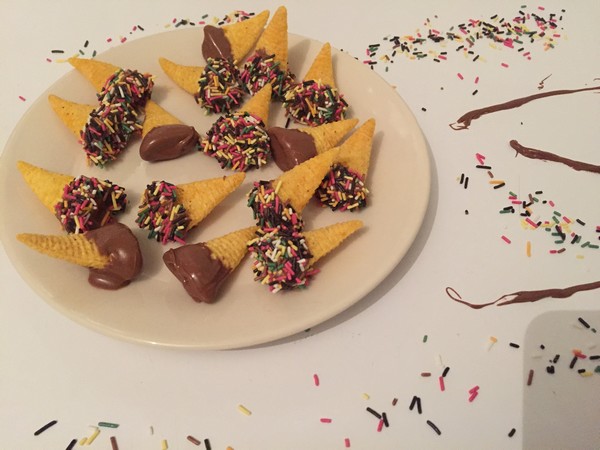 That's all there is to it, as fun, easy, and kid friendly as you can get. ENJOY!!

This post may contain affiliate links. Read my complete
Disclosure Policy Here