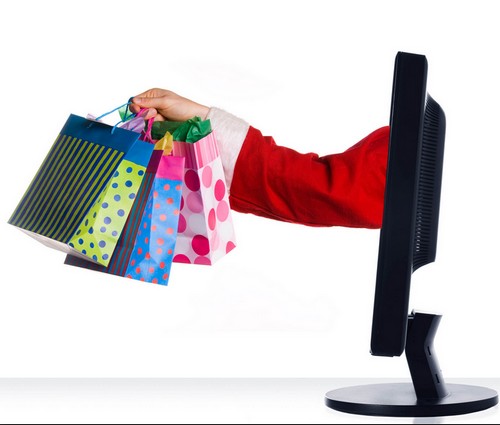 **AS FEATURED ON 101.5 The River**
Rakuten.com (FKA Ebates)is my favorite site to use to earn cash back on online shopping. With CHRISTmas, Valentine's Day, Easter, etc. right around the corner, you all should check into it if you have not already signed up. There are no gimmicks at all, it is 100% legit. You earn cash back for purchases that you are already going to make. Rakuten.com is a great way to earn cash back on your online shopping. You just log in toRakuten.com first and then pick the store you want to shop at and it tracks your purchases. I explain it like you first have to walk inside the mall before you can go inside the store you want to shop at. Rakuten.com is like the mall, you first have to go there before you go inside your store. It is such an easy way to earn money for something you are already doing. . online shopping.
IMPORTANT: If you still have question about Ebates, Please CLICK HERE to review the step-by-step tutorial!
**Great way to save and earn for CHRISTmas ~ sign up and start earning CA$H**
You will get a FREE $40 Welcome Bonus Check after you make your first $40 purchase when clicking HERE, so that is like a 100% instant discount!! Many of you hear me talk about Rakuten.com is my FAVORITE online shopping site, because I earn cash back when I use it. Plus with CHRISTmas, Valentine's Day, and Easter, around the the corner they have many stores offering double cash back that I will post this week 🙂
Here's a brief walk-through that will hopefully give you a better understanding as to how this site works:
First of all, you'll need toCLICK HERE TO Register with Rakuten AND CREATE Your account!!(It's completely FREE!)
Everytime you shop online, you'll want to first login to your Rakuten account so you get credit! You stay on Rakuten and in the "search bar" type in the store you are looking for (DO NOT LEAVE THE Rakuten SITE) until you see your tracking box)
Search for the online store you are shopping with. For example, if you want to shop at Kohls, you will first go to Rakuten, then search Kohls.
Click "Shop Now" and a tracking ticket will be created. You will then be linked to the website of the stoer you want to shop. You can even use coupon codes. The only difference is Rakuten is tracking your purchases so you can earn cash back. If you notice, each store has a different cash back percentage.
HAPPY SHOPPING!!

This post may contain affiliate links. Read my complete
Disclosure Policy Here