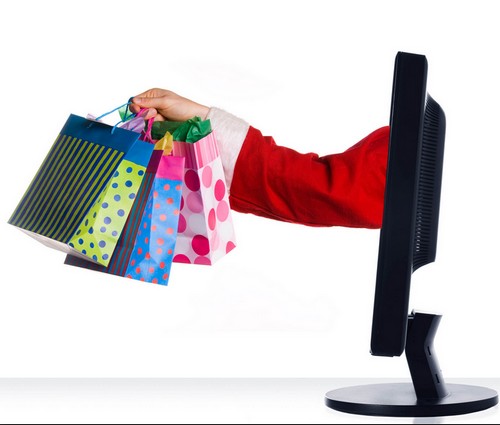 **AS FEATURED ON 101.5 The River**
Ebates.com is my favorite site to use to earn cash back on online shopping. With CHRISTmas, Valentine's Day, Easter, etc. right around the corner, you all should check into it if you have not already signed up. There are no gimmicks at all, it is 100% legit. You earn cash back for purchases that you are already going to make. Ebates.com is a great way to earn cash back on your online shopping. You just log in to Ebates.com first and then pick the store you want to shop at and it tracks your purchases. I explain it like you first have to walk inside the mall before you can go inside the store you want to shop at. Ebates.com is like the mall, you first have to go there before you go inside your store. It is such an easy way to earn money for something you are already doing. . online shopping.
IMPORTANT: If you still have question about Ebates, Please CLICK HERE to review the step-by-step tutorial!
**Great way to save and earn for CHRISTmas ~ sign up and start earning CA$H**
You will get a FREE $10 Welcome Bonus Check after you make your first $25 purchase when clicking HERE, so that is like a 40% instant discount!! Many of you hear me talk about Ebates.com! It is my FAVORITE online shopping site, because I earn cash back when I use it. Here was one of my checks from two years ago that I received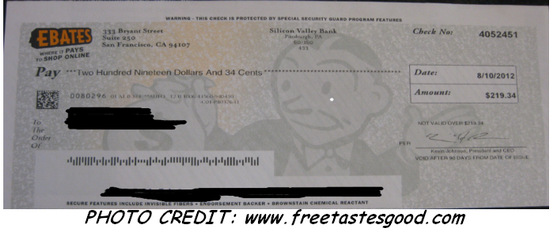 Plus with CHRISTmas, Valentine's Day, and Easter, around the the corner they have many stores offering double cash back that I will post next week:) You will notice I mention many deals and tell you to go through Ebates to earn cash back on your online purchases! It may only be 2%, but within a few months that adds up!! I used Ebates for all my online CHRISTmas shopping (EVEN TRAVEL – HOTEL RENTALS, CAR RENTALS, VACATIONS, TRIPS, ETC) and each year I earn over $1000. Here is the proof. . .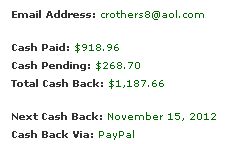 Actually, I earned $2506 in 2012, so FREE money so I had another DEBT-FREE CHRISTmas again!! It's that simple. Maybe you will only get $100 but that's $100 more than you have now and if you purchase via the internet you might as well get paid to shop!! With Ebates you can earn cash back at any of over 1,200 stores any time you start your shopping trip at Ebates. There are no points to redeem, no forms to mail in, and no fees. Stores pay Ebates a sales commission for sending shoppers their way, and Ebates uses the commission to pay you cash back. Look at what I am getting back!! It is sooooo AWESOME!! Here is one of my screens ~
Here's a brief walk-through that will hopefully give you a better understanding as to how this site works:

This post may contain affiliate links. Read my complete
Disclosure Policy Here