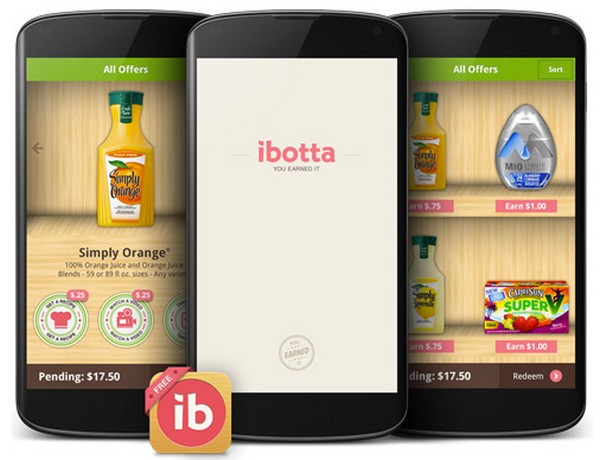 RECEIVE A $10 WELCOME BONUS – SUPER EASY!!
If you haven't signed up for the Ibotta app yet, you will want to now. They have special promotions all the time, where you can earn extra money:) Why not get paid to shop? I featured this app on GMA back in January. It is an easy app and very user friendly. It is a great way to maximize your savings!! Right now you can snag $0.25/1 egg, $0.25/1 any milk, $0.25/1 any cereal. . and so much more!!!!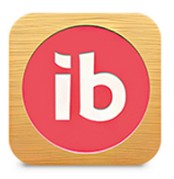 Here is how the Ibotta app works: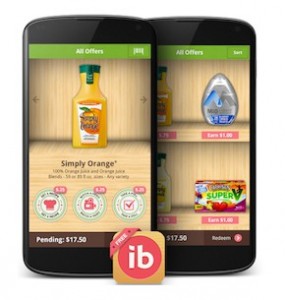 1. Download the Free Ibotta App BY CLICKING HERE
It is currently compatible with iPhone 3GS, iPhone 4, iPhone 4S, iPhone 5, iPod touch (3rd, 4th & 5th generation) iPad (limited stores), and Android – HOLLA LUJAH!!.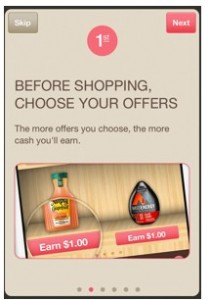 2. Choose Your Offers
Once you have the Ibotta app downloaded start choosing your offers. There are 3 ways you can earn money. You can take a quick poll, watch a short video, or look at a recipe. Each action above will earn you more money after you purchase the specified item.
3. Go Shopping
Shop at Here are the current retailers and there are others not listed:
City Market, CVS, Dillons, Dominicks, Duane Reade, Food4Less, Fred Meyer, Frys, Giant Eagle, Harris Teeter, H-E-B, Hy-Vee, King Soopers, Kroger, Meijer, Pavilions, Pick n Save, Publix, QFC, Ralphs, Randall's, Rite Aid, Safeway, ShopRite, Smiths, Stop & Shop, Target, Tom Thumb, Walgreens, Walmart, WinCo Foods, Vons, 7-Eleven, then purchase the product as you normally would (this is similar to SavingStar). Using coupons will not have any effect on your ibotta offers. You can even scan the product's barcode through the Ibotta app to be sure you are purchasing the correct product. . AWESOME!!
3. Take a Photo of Your Receipt
Once you have made your purchase, you will need to take a photo of your receipt through the app. If you have a longer receipt (like many of us do), you can add more sections of photos instead of trying to get it into one image. It will give you a prompt if you would like to take multiple photos of your receipt.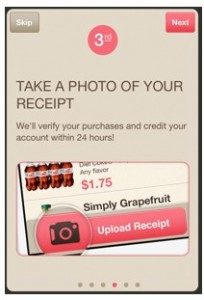 4. Get Your Money
Within 24 hours of uploading your receipt, your money will be placed in your Ibotta account. Once you hit $5 in your account, you can have your money loaded to your PayPal account or you can donate it to any school in the US.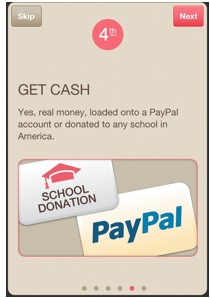 Share & Earn
Now, the best part is, you can share the app and earn $1 for every referral. You will find your referral link in the menu of the app once you download and register your app.
**NOTE: You will NOT see the referral credit until you and the person you referred have redeemed a product by uploading your receipt.

This post may contain affiliate links. Read my complete
Disclosure Policy Here