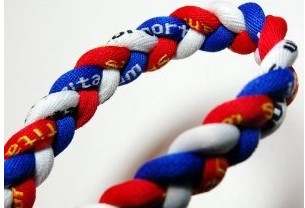 Titanium necklaces ONLY $1.99
This 20″ Blue/Red/White Titanium Sport Tornado Baseball/Softball Titanium Necklace
is currently on sale for only $1.99 SHIPPED ~ The original price is $29.99 – so that's a 87% savings! This is a GREAT GIFT IDEA and a very hot item out there!! I just received my son's in the mail LAST MONTH and he absolutely loves it!
There are several to choose from and here are some of my other favorites:)

Never miss a deal subscribe to our daily newsletters by CLICKING HERE Also, don't forget to follow us on Pinterest and Twitter!!

This post may contain affiliate links. Read my complete
Disclosure Policy Here